Team Free Spirit cushions!
During the Scheepjes KAL, I was so pleased to see many knitters joining in with their own colour palettes. Some still had enough suitable yarn in their stash to use for the Sassenach cushions, while others were inspired to put together their own Scheepjes Metropolis palettes or even use the Metropolis colour pack with all 80 colours!
In this blogpost I'm sharing some of their fantastic cushions, want to see?
Tijdens de Scheepjes KAL vond ik het zó leuk om te zien hoe zoveel breiers hun eigen kleurenpalet samenstelden. Sommigen hadden nog genoeg garen in hun voorraad, en anderen waren geïnspireerd om een eigen palet samen te stellen met Scheepjes Metropolis, of zelfs met het Metropolis colour pack, met alle 80 kleuren!
In deze blogpost deel ik enkele van hun fantastische kussens, kijk je mee?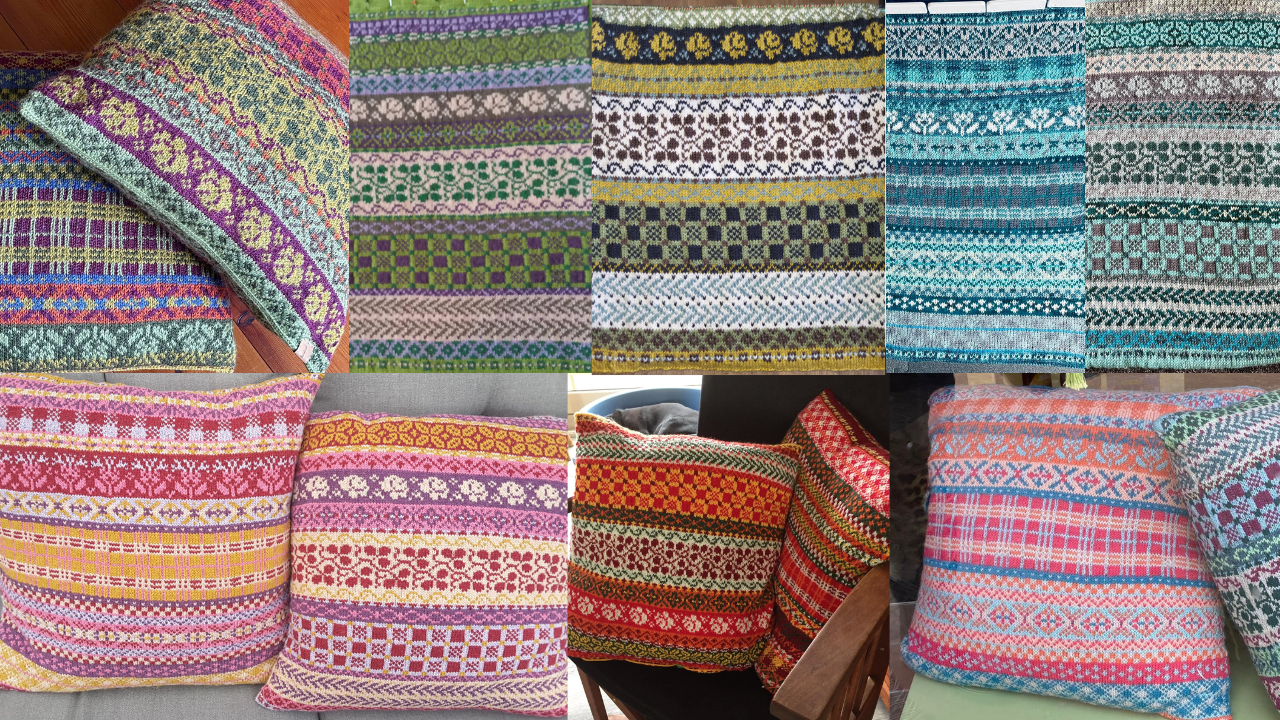 Just look at all those colours! I am so impressed by all of these colour palettes and how well they work together. Those beautiful green and blue colour palettes, and also super bright ones! I can't even pick a favourite, they are all stunning.
These cushions were made by: Willeke, Laura, Frances, Sandra, Marjan, Yvonne and Nelleke. Well done all of you!!
Kijk toch eens naar al die kleuren! Ik ben zo onder de indruk van alle kleurencombinaties en hoe goed ze samen werken. Die mooie groene en blauwe kleurstellingen, en dan die mooie heldere combinaties! Ik kan echt geen favoriet kiezen, ze zijn allemaal prachtig.
Deze kussens werden gemaakt door: Willeke, Laura, Frances, Sandra, Marjan, Yvonne en Nelleke. Allemaal supergoed gedaan!!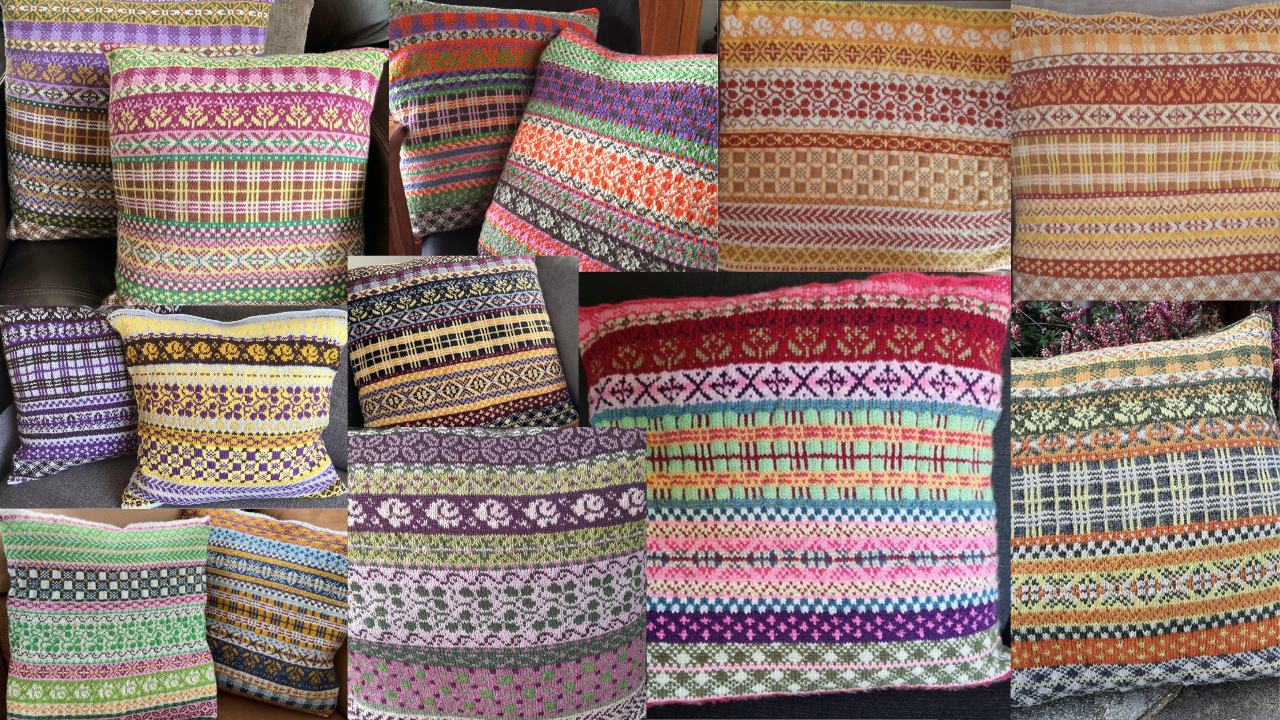 There were so many gorgeous free spirit makes, that I could not just make one collage! Lots of yellow palettes in this collage, they all look so good! And those purples here and there, so so pretty. These cushions were made by: Carolyn, Yvonne, Lynda, Karin, Pam, Anja, Joanne, Inge, and Jovita. Bravo everyone, great job!
Er waren zoveel prachtige kussens dat ik niet slechts één collage wilde maken! In deze collage zie je veel kleurstellingen met geel erin, zijn ze niet mooi? En die paarse tinten her en der ertussen, super! Deze kussens werden gemaakt door: Carolyn, Yvonne, Lynda, Karin, Pam, Anja, Joanne, Inge, en Jovita. Petje af iedereen, heel mooi gemaakt!
Scheepjes KAL 2022
Thank you!
Dankjewel!
Thank you so much for knitting along with the Sassenach KAL, I hope you enjoyed it as much as I did! I love that I'm still seeing pictures from people who are knitting on their cushions, so please do continue to share your photos on Instagram and Facebook. If you're looking for a new pattern to knit, have you seen the KAL bonus pattern Calluna? And…. there are more patterns coming next week Monday! Sign up for my newsletter to get the announcement plus the discount. Happy making!
Iedereen super bedankt voor het meebreien aan de Sassenach KAL, ik hoop dat je er net zoveel van genoten hebt als ik. Ik vind het ook superleuk om nog steeds foto's voorbij te zien komen van mensen die aan hun kussens breien, blijf ze vooral delen op Instagram en Facebook. Heb je het KAL bonuspatroon Calluna al gezien? En… volgende week komen er nog meer patronen! Schrijf je in voor mijn nieuwsbrief zodat je op de hoogte blijft, en ook voor de korting. Veel maakplezier!
Support me by sharing with friends!