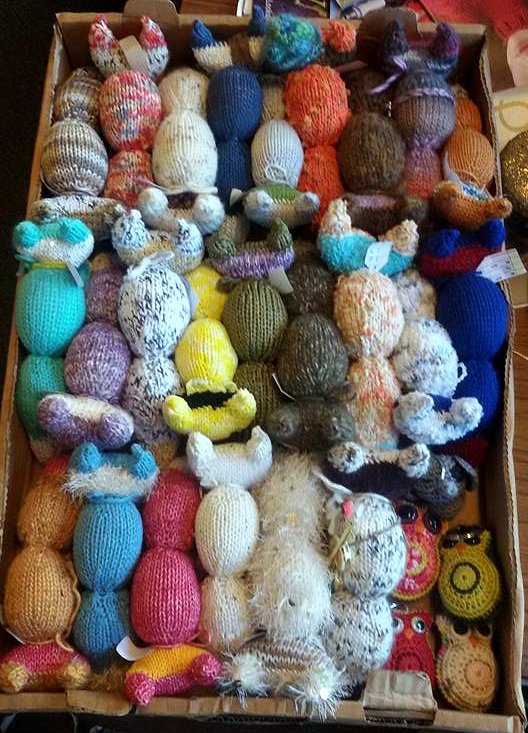 Vaak zie ik foto's voorbijkomen van creaties die anderen hebben gemaakt met mijn patronen, superleuk vind ik dat!! En laatst kreeg ik toch zo'n leuk berichtje… Deze gebreide wondertjes moet ik toch echt even met jullie delen!
Het zijn vosjes gebreid met mijn Filippa Fox breipatroon, allemaal gemaakt door Elizabeth Baard.  Ze zegt dat ze er wel minstens 50 heeft gemaakt! En elke is ook net een beetje anders, zo origineel!
Mijn favoriet is de 'Mad Hatter' hier linksboven, zo schattig!! Om het hele harige vosje rechtsboven moest ik ook gniffelen, hij ziet eruit alsof hij zo in dat bos thuishoort! En de laatste hierboven is een Koningsdag-vosje, zo actueel!
Hier zie je nog een paar van Elizabeth's gebreide vosjes. Ik zie een albino-vosje, een piraten-vosje en die rechtsboven heeft een kroontje op! Zo lief allemaal. Bedankt voor het delen van je foto's Elizabeth!
Willen jullie ook je foto's delen, dan kan dat ofwel op mijn Ravelry-pagina of op de Facebook pagina.
Support me by sharing with friends!