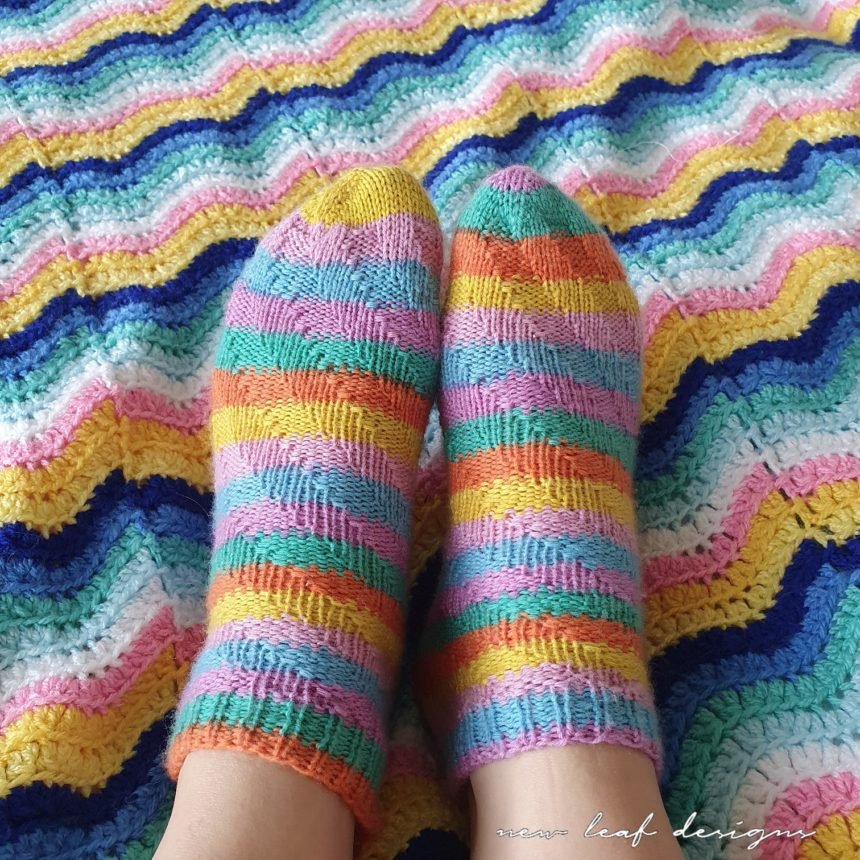 Tornado Toes
There's a new pattern in town, and I'm hoping you will love it as much as I do! Meet the Tornado Toes, a fun spiraling no-heel sock pattern. It comes in three sizes: kids, teens, and adults. These socks are super stretchy so they will stretch to fit a large range of sizes. In fact, I knit the kid size socks and they still fit me!
What's this no-heel stuff?
Well, as I mentioned these socks are super stretchy, due to the spiraling rib pattern. This means that you don't need to knit a heel, the sock stretches to fit over your heels. For growing kids this is especially handy as they will be able to wear the same pair of socks for years. There is no fixed heel placement, so you won't need to knit them a new pair every year.
These kind of socks are also suitable for wheelchair users for example, who might have some difficulty putting socks with heels over their feet. With the Tornado Toes socks, you can simply put them on without worrying about the heel being in the wrong place.
The pattern
Find the pattern in both of my shops, linked below. The pattern is 20% off to celebrate the launch, until Sunday September 5th! The discount will be automatically applied, no code is needed.
The pattern is available in English and in Dutch, and includes a knitting chart for the ribbed stitch pattern, as well as a written pattern.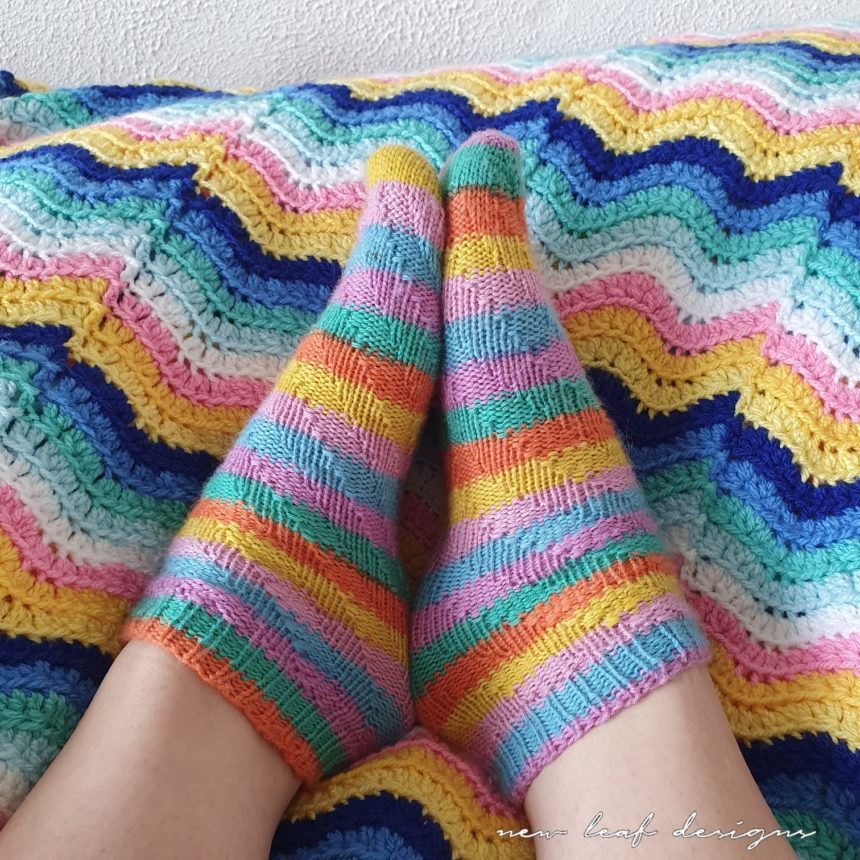 The Yarn
For the Tornado Toes socks, I recommend using the Scheepjes Downtown yarn. It is a really fun selfstriping yarn that will make the socks even more beautiful. Knitting with selfstriping yarn is really addicting, you won't want to stop!
You will need 1x50g ball for kid socks, and 2x50g balls for teen-adult socks. I used colourway 411 Gallery Central for the socks in the picture.
Get your Scheepjes Downtown here (affiliate links):
Happy knitting! Don't forget to share your socks with #TornadoToes and #NewLeafDesigns.

You might also like
Join in with the Shoe Matching Sock-a-Long in my Facebook Group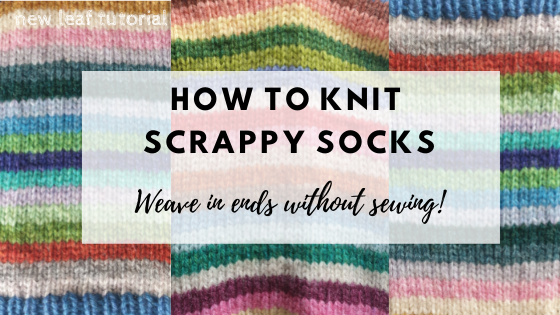 Knit scrappy socks: Weave in ends without sewing!
Support me by sharing with friends!