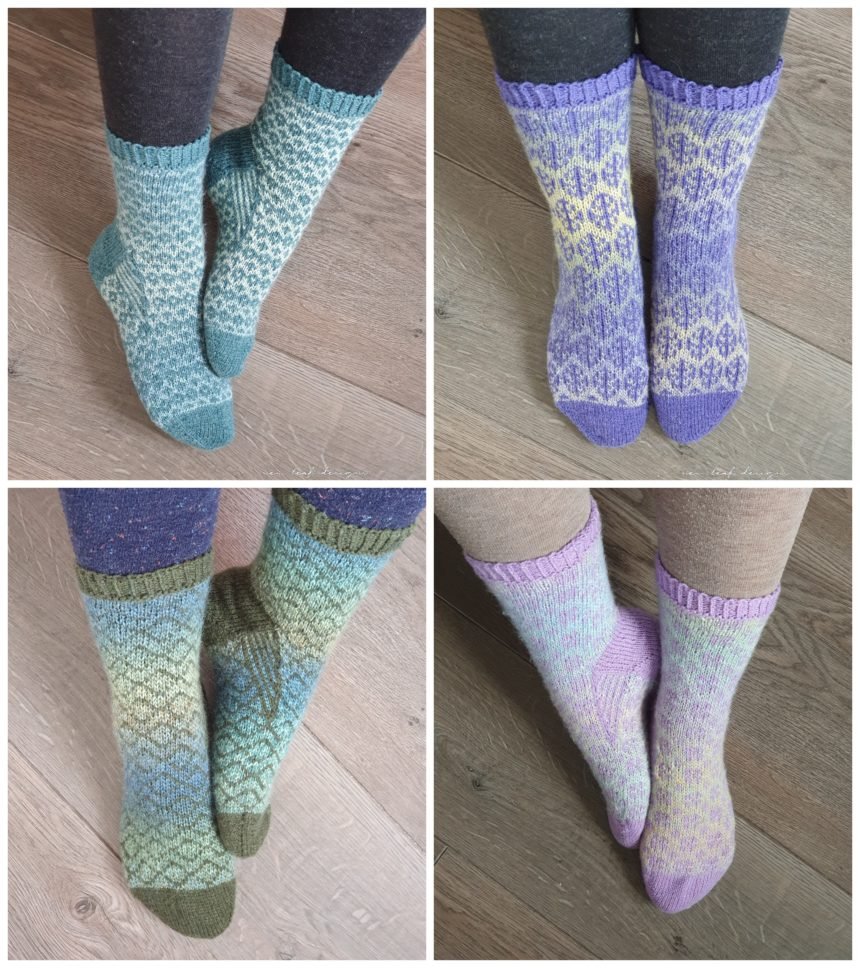 The Subtle Sock Collection has launched!
The Subtle Sock Collection is now LIVE on Ravelry and in my webshop!
It's a collection of four colourwork sock knitting patterns, which you knit from the toe up with a gusset, shortrow heel and heelflap.
Yes that's right, toe up with a gusset! Measurements are given for six different adult sizes, so you won't have to do any calculations yourself.
The E-book is available in both English and Dutch, and when you purchase it you don't only get the E-book PDF, but also the four singular PDF files if you don't want to print the whole thing at once. Of course, you can also select to only print a select number of pages from the E-book, but I wanted you to have all options 🙂
To celebrate the launch, I'm giving you a coupon code for 30% off!
Use the code MOMO for 30% off until November 15th.
This code is valid in both pattern shops.
If you'd like to know more about the Scheepjes yarns I've used and where you can purchase them, please check this blogpost.
Thank you so much!
Support me by sharing with friends!