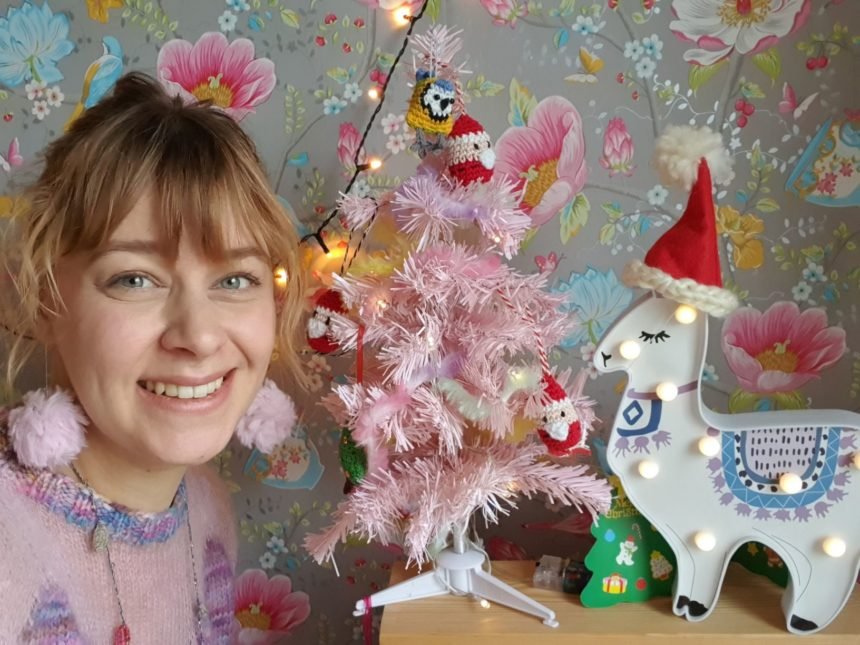 Hello everybody and happy almost-Christmas! Today is a Thursday which for me means it's podcasting day, woop woop! Because I've been enjoying watching live videos a lot recently, I decided: why not do a live podcast episode myself?
So here it is, please enjoy a whopping 65 minutes of my own goofy face blabbering nervously about yarn. Thank you all SO much to those who joined live, it made it all very enjoyable for me and I hope you enjoyed it too. For those of you catching up on the recording, I hope the livechat will still display so you can see all of the questions that were asked during the live podcast.
I really enjoyed doing this, so who knows, I might do it again!
Projects talked about in this LIVE podcast episode:
As If Tee by Shay Johnson
Spector Sweater by Joji Locatelli
Home Hat by myself
Scrappy Socks – upcoming tutorial video on my Patreon page
Toe up Gusset Heel socks – also for an uncoming tutorial on my Patreon page
Wild Strawberry Socks shown in non-colourwork version
Mohair Don't Care Scarf coming tomorrow! Use discount code CHRISTMAS for 30% off
Support me by sharing with friends!