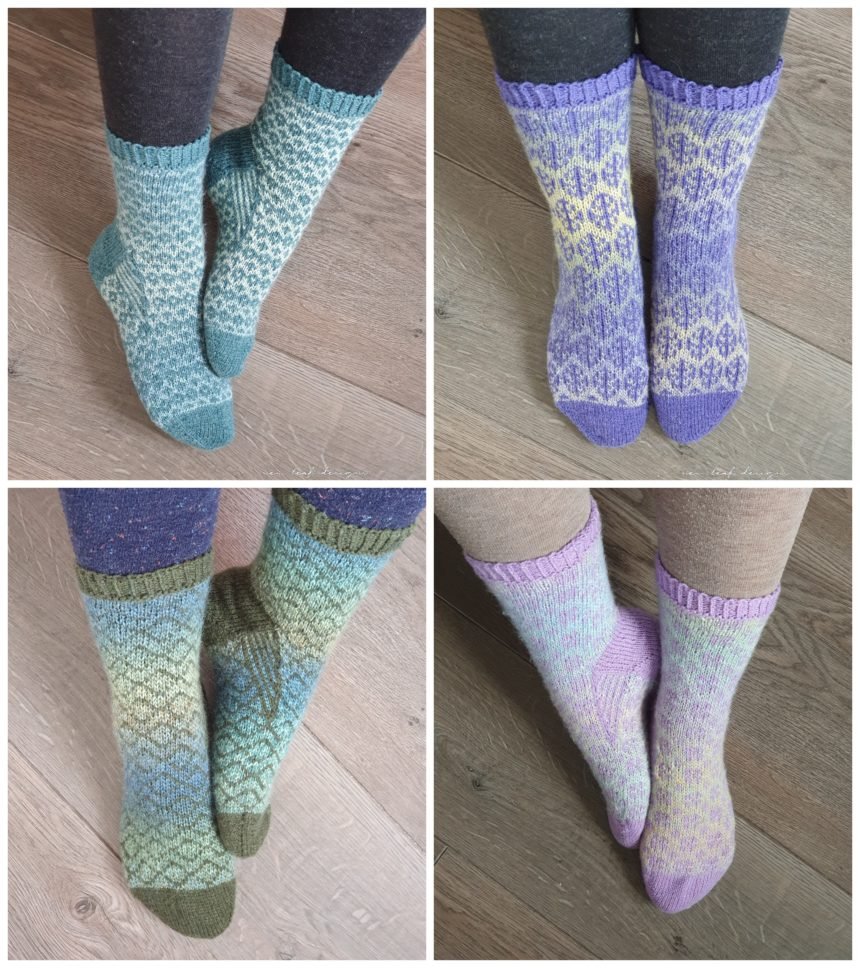 Subtle Sock Collection launching November 1st
Hello everyone, just a quick blogpost to let you know the Subtle Sock Collection will be launching tomorrow! It's a pattern E-book featuring four colourwork sock knitting patterns. The patterns are pictured above, starting from top left going clockwise: Bron, Blad, Bloem & Bries. All names are in Dutch and inspired by nature.
Find a sneak peek of the E-book below..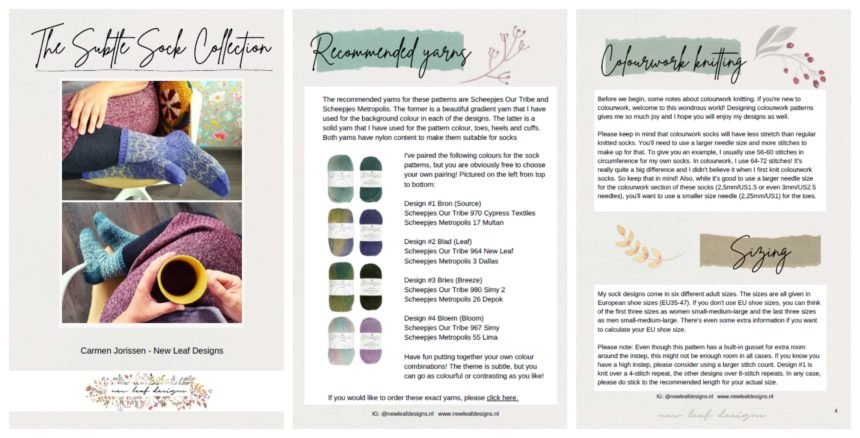 Eeek! I'm SO pleased with how it's looking, it's the first time I've created an E-book and I couldn't be happier. It did take more time than I thought, I usually don't work in the weekends but today I've been working all day on the Dutch version.
The details
The Subtle Sock Collection E-book will launch November 1st in my Ravelry shop and in my New Leaf Webshop.
It will be priced at €21,99. Subscribe to my newsletter for a 30% off discount code!
If you want to know more about the yarns and other materials you will need, check this page.
The patterns are written for six different adult foot sizes (EU35-47).
That's all for now, see you tomorrow! x
Support me by sharing with friends!