It's hat season!
For me, October was the start of hat knitting season. This year I'm knitting hats for holiday gifts because they are so quick and only take small amounts of yarn. I had some Scheepjes Metropolis leftovers from my Around the World sweaters, and that was more than enough to knit a couple of hats! I'm knitting my third hat, and have four more to do! If you want to hear about my hat giftknitting challenge I'm setting for myself, you'll enjoy one of my recent podcast episodes on YouTube.
Voor mij was oktober het begin van muts-brei-seizoen! Dit jaar brei ik mutsen als cadeautjes voor de feestdagen omdat ze zo heerlijk snel zijn om te breien en je er niet veel garen voor nodig hebt. Van mijn Around the World sweater had ik wat Scheepjes Metropolis garen over, en dat was meer dan genoeg voor een aantal mutsen! Ik brei nu aan mijn derde en heb er nog vier te gaan. Als je meer wilt horen over mijn 'giftknit challenge', dan vind je het wellicht leuk om deze podcast aflevering te kijken op mijn YouTube kanaal. 
My colourwork addiction continues
As you might have noticed, I've become quite a fan of stranded colourwork knitting. I've knit sweaters, socks and hats with this technique, and it's still so much fun! Even though it might look very complicated, you will be surprised how easy it actually is. A common misconception is that you NEED to knit both English and continental style in order to knit colourwork, but that's not necessarily true. For me it is the easiest way, but there are still ways of knitting stranded colourwork while only knowing one of the knitting styles. If you would like to practice your colourwork knitting, or if you've never done it before and want to learn how, you can find my Colourwork Confidence Masterclass right here.
Zoals je misschien hebt gemerkt ben ik een best wel grote fan geworden van kleurwerk breien, of wat we vaker fair isle noemen. Ik heb er truien, sokken en mutsen mee gebreid, en het is nog steeds zó leuk! Het ziet er misschien ingewikkeld uit maar het zal je verbazen hoe simpel het eigenlijk is. Wat mensen vaak denken is dat je zowel met je linker- als rechterhand moet kunnen breien, maar dat is niet helemaal waar. Je hebt ook manieren om kleurwerk te breien met beide kleuren in slechts één hand. Als je kleurwerk breien wilt oefenen of als je het nog helemaal nooit hebt geprobeerd en je wilt het graag leren, dan kun je mijn Colourwork Confidence Masterclass hier vinden. 
The yarn
I've knit two hats from this exact pattern so far, both in Scheepjes Metropolis. For the purple/green hat on the left, I've used the colours: Karachi 016, Johannesburg 054, Glasgow 002, Marseille 019, Almaty 056, Taipei 006, Depok 026 and Bogotá 050. For the orange/blue hat on the right I've used the colours: Mexico City 075, Tripoli 074, Quebec 077, Boston 011 and Medan 005. If you want to put together your own colour palette, I recommend to use at least 4 different colours. You'll only need one ball per colour, and there will be quite a bit of yarn left after one hat.
Get your Scheepjes Metropolis yarn via Scheepjes retailers, or my affiliate links below. Purchasing via affiliate links doesn't cost you anything extra but the shopkeeper will reward me with a small percentage. Thank you for considering!
Tot nu toe heb ik al twee mutsen gebreid van dit patroon, allebei in Scheepjes Metropolis. Voor de paarse/groene muts links op de bovenstaande foto heb ik de volgende kleuren gebruikt: Karachi 016, Johannesburg 054, Glasgow 002, Marseille 019, Almaty 056, Taipei 006, Depok 026 and Bogotá 050. Voor de oranje/blauwe muts aan de rechterkant heb ik deze kleuren gebruikt: Mexico City 075, Tripoli 074, Quebec 077, Boston 011 and Medan 005. Als je je eigen kleurenpalet wilt samenstellen raad ik aan om tenminste 4 kleuren te gebruiken. Je hebt slechts één bolletje per kleur nodig, en je zal hiervan ook nog veel over hebben. 
Scheepjes Metropolis kun je kopen bij deze winkels, of via mijn affiliate link hieronder. Kopen via een affiliate link kost niets extra, maar de winkelier beloont mij met een klein percentage van jouw aankoop als bedankje. Alle beetjes helpen, en ik stel het erg op prijs!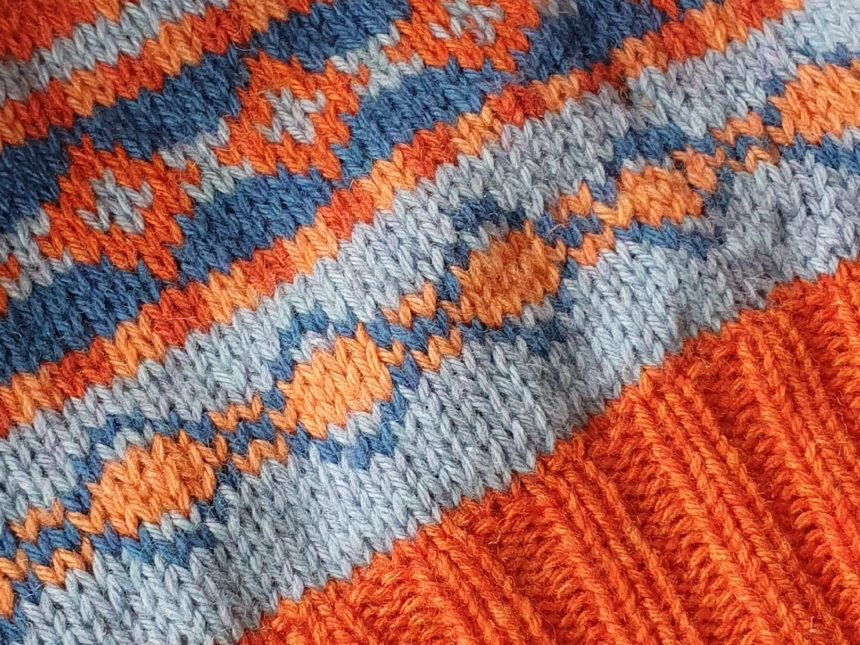 The pattern
The pattern for this still unnamed colourwork hat will be published for FREE on my blog on November 12th, so be sure to check back then! If you don't want to miss it, you can sign up for my newsletter right here on the top right of this page.
See you then!
Het patroon voor deze muts komt 12 November helemaal gratis op mijn blog te staan, dus kom dan zeker weer een kijkje nemen. Als je het niet wilt missen dan kun je je inschrijven voor mijn nieuwsbrief rechtsboven op deze pagina. 
Tot dan!
You might also like: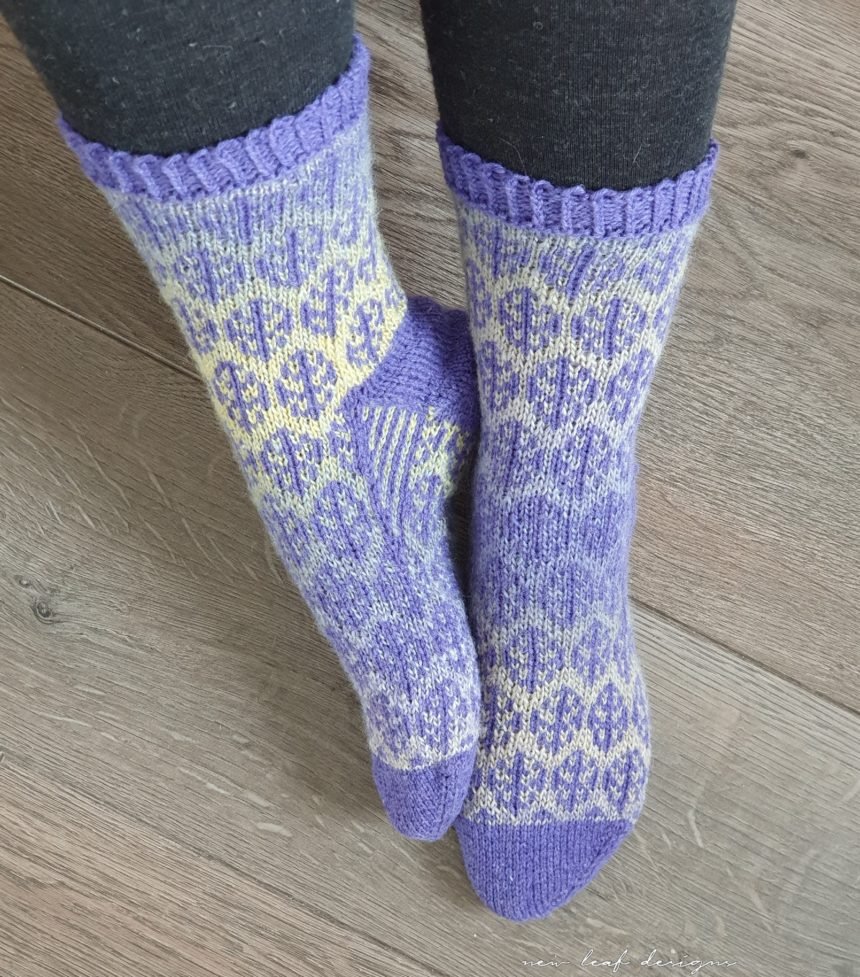 Support me by sharing with friends!