Meet en Greet bij Atelier 9a!
Op vrijdag 20 oktober ben ik in de middag van 13-15u op bezoek bij Atelier 9A in Deinze, ben jij er ook bij? Al jarenlang kom ik bij eigenaresse Betsy in de winkel en geef ik er met veel plezier workshops. En er is nu zelfs dubbel reden voor een feest, want ik kom mijn eerste breiboek vieren én Atelier 9A zit in een nieuw winkelpand!
Praktische informatie
Atelier 9a vind je op de Dorpsstraat 73 in Astene-Deinze, er is parkeergelegenheid in de straat.
De meet en greet is van 13-15u, en je bent van harte welkom om nog langer te blijven, de winkel is tot 17:30 open.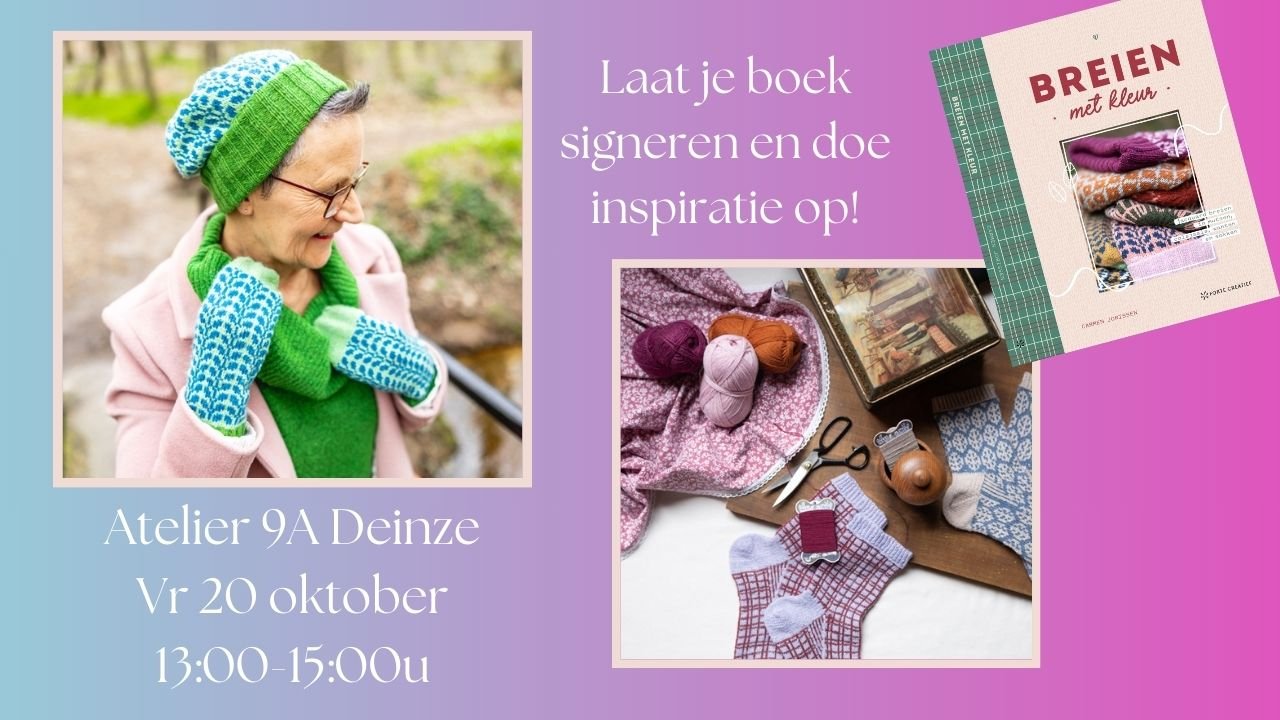 Breien met kleur
De Meet & Greet staat natuurlijk in het teken van mijn eerste boek 'Breien met kleur' dat volgende week uitkomt! Bestel je boek bij mij in de webshop of koop hem ter plekke in de winkel, dan kan ik hem voor je signeren. Ook neem ik de gebreide samples mee uit het boek zodat je deze in het echt kan bewonderen. Bereid je voor op een middag vol kleurinspiratie!
Ik ben zó benieuwd naar het nieuwe winkelpand van Atelier 9a en alle mooie wolletjes. Betsy weet haar winkel altijd heel gezellig in te richten, en ze plant ook geregeld workshops. Neem dus zeker een kijkje op haar website!
Support me by sharing with friends!