Scheepjes Metropolis Colour Pack
As a lover of colour, I am happy to tell you the Scheepjes Metropolis Colour packs are available again for shops to purchase! I'm seeing more and more shops receive the new stock, please know that it might take a while for your local Scheepjes retailer to receive it. In this blogpost I'll be sharing some pattern ideas for the colour pack.
Where to get it?
Shoppers in the Netherlands can get their colour pack at Caro's Atelier. I believe this shop also ships abroad, so it's worth sending them a message if you don't see your country mentioned at check out.
For knitters abroad, it's easiest to shop at Wool Warehouse, located in the UK and shipping worldwide.
Please note these are affiliate shop links, I receive a commission reward from the shopkeeper if you decide to purchase via my link. It doesn't cost you anything extra and is very much appreciated, thank you!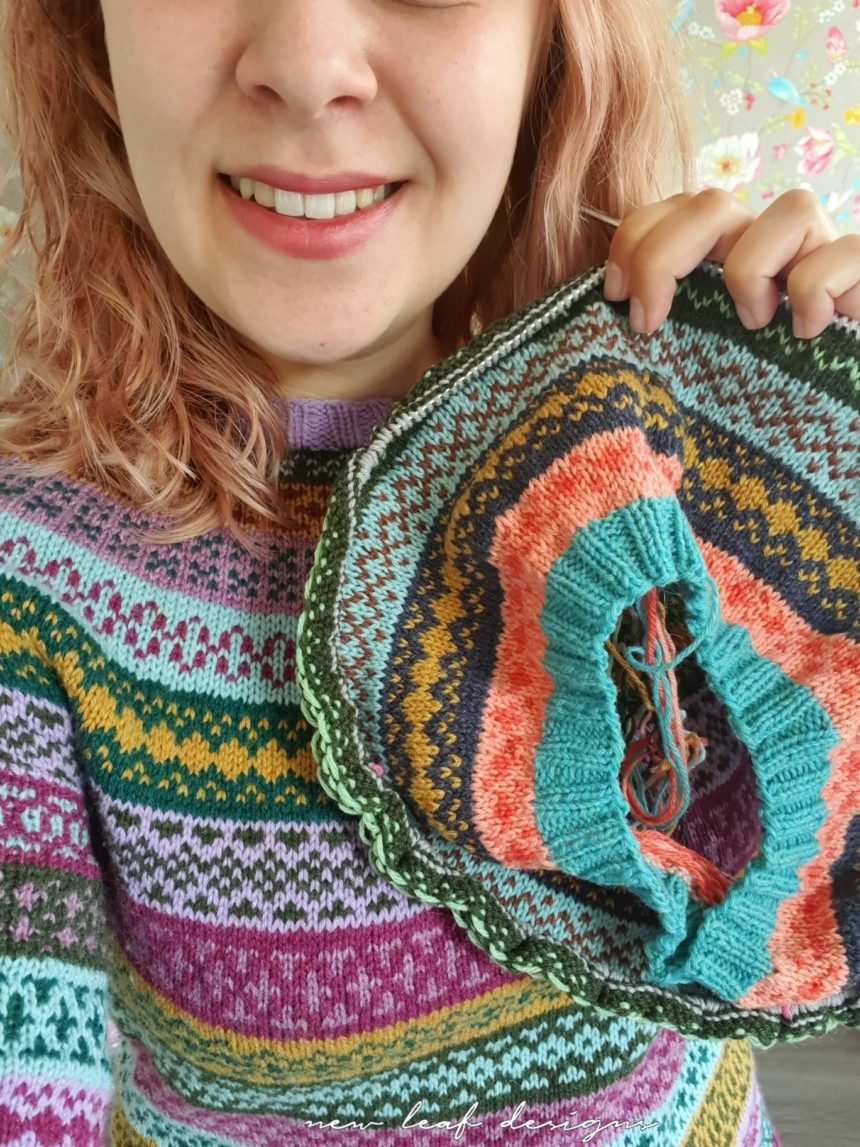 Around the World Sweater
The Around the World sweater is a free pattern right here on my website. I made one sample with regular 50 gram balls of Scheepjes Metropolis, and another sample with the colour pack. I love this version so much! I made size 40 inch using the colour pack and I did not need any additional yarn, please note that you might need some extra bits here and there if you knit a larger size. You can very easily add a couple full sized balls and use them as the background colour for some stripes. If you would like a full step by step tutorial video where I also talk about how to calculate how much yarn you need per stripe, check out this blogpost.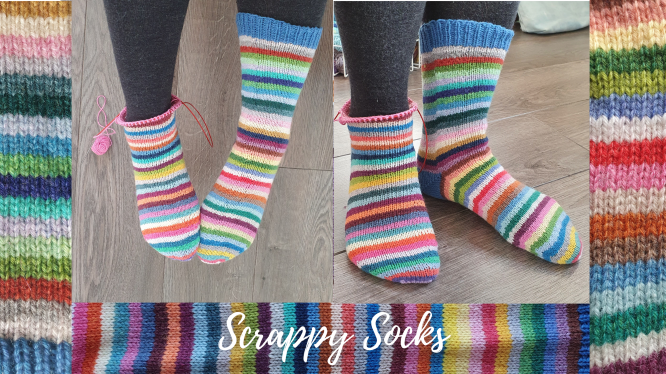 Scrappy Socks
After knitting the Around the World Sweater, I still had more than enough left to knit a pair of Scrappy Socks. Find the paid PDF pattern here in my shop. So fun to use up scraps! The full list of used Scheepjes Metropolis colours is also included.
Rainbow Origami Blanket
This beautiful crochet blanket is designed by Kirsten from Haak Maar Raak, you can find all details on the pattern here. For this blanket, she modified her original 'Origami Blanket' pattern specifically for the Scheepjes Metropolis colour pack. You need an additional 5 balls of Cota (024), which is the white-ish colour in the blanket. It is a stunning blanket and will look amazing in your living room or nursery!
A Very Rainbow Blanket
Another stunning crochet blanket, this time by Tatsiana from Lilla Björn Crochet. It is called "A Very Rainbow Blanket" and is a free pattern on her website. For this blanket you need one Scheepjes Metropolis colour pack and one additional ball of Hamburg (080) for the edge.
Home Hat
Got some leftovers? Why not try the Home Hat, which I also designed for Scheepjes Metropolis. You will likely need some more than just a 10 gram ball for the ribbed brim, but otherwise this is a perfect project to use up those mini balls!
Which pattern will you choose for these fun minis?
Support me by sharing with friends!