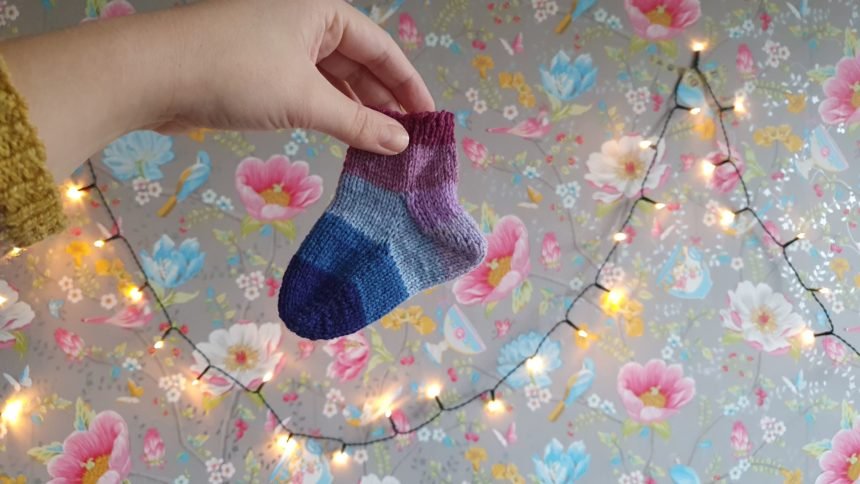 Toe Up Gusset Heel
The Toe Up Gusset Heel tutorial video is NOW available on my Patreon page, for all Jonagold, Golden Delicious, and Elstar tier subscribers!
I tried this heel for the first time in September of 2019, when I was visiting Oslo Strikkefestival with my mom. I had already knit many pairs of socks, and the German shortrow heel was my go-to heel because it fit well and I could knit it from memory. But… I was also getting more and more into knitting colourwork socks, and shortrow heels just didn't seem to give enough room for those pairs. The colourwork would stretch over my instep area and sometimes that would distort the pattern. I could knit a size bigger, but then the socks would be too roomy for my toes.
In the past I had tried some existing gusset and heelflap patterns for toe-up socks, but they always contained a lot of math and I wasn't able to memorize them. For me, knitting should be fun and relaxing, and I don't want to keep a notepad with calculations for when I'm just knitting a simple sock. So on that trip to Oslo, I decided to just give it a try, to come up with a toe up gusset heel pattern of my own.
And just like that, they fit me SO WELL! You can't really see the gusset on the picture because of the stripy yarn, but I can assure you it's there 🙂 That was in October of 2019, and in September of 2020 I had finally written down the pattern. I then also used this Toe Up Gusset Heel in my Subtle Sock Collection E-book, so if you'd like some extra guidance on how to do that heel, this is the video for you!
Over the past months I have been filming the tutorial video, and now it is ready!
This heel is a must-try if you:
like knitting colourwork socks
have a high instep, or knit for people with a high instep
like the fit of cuff-down heelflap socks, but you want to knit toe up
want a more snug fit (=less wear and tear!)
want to learn more sock knitting techniques and become a Sock Wizard!
Can I adapt this heel to work with other patterns?
Yes! The PDF and video tutorial shows you how to work the heel. I highly recommend knitting a plain stockinette sock first with this tutorial, and later on you can apply this heel to socks with stitch patterns, colourwork, anything you like!
Can I customize this heel?
Absolutely, I'm giving you lots of tips and tricks on how to customize the heel for an even better fit.
What if I've never knit socks before?
This can be your first pair of socks, not a problem at all! Just know that I'm not covering the toe cast on in this video. For those instructions, go ahead and visit my (free) toe up cast on sock tutorial right here.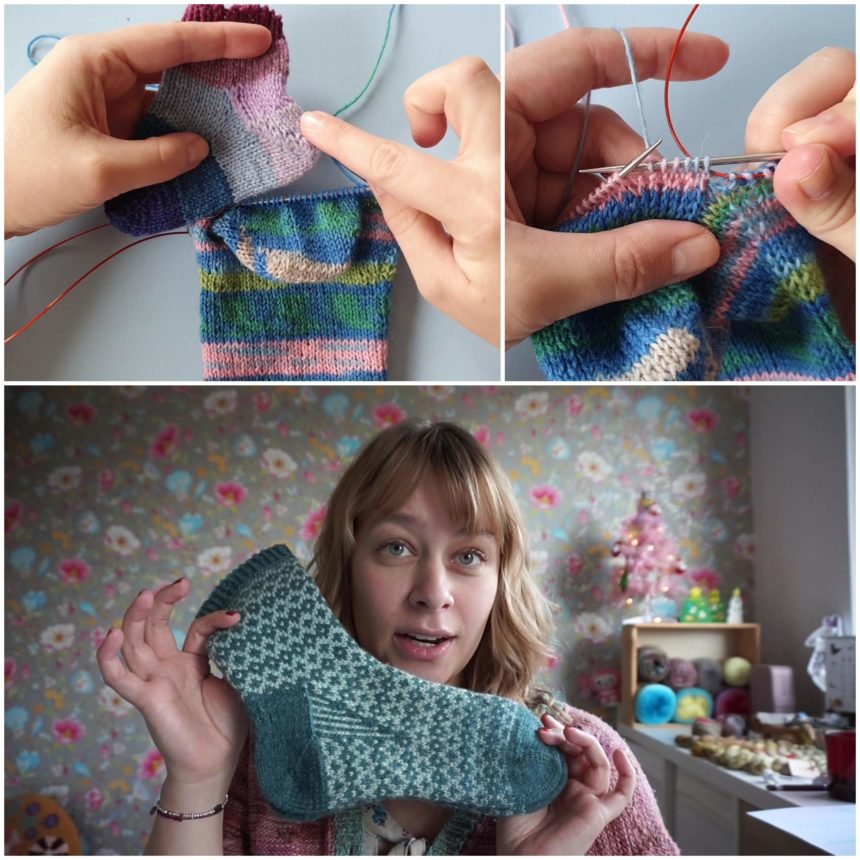 The Video Tutorial
This video tutorial will take you through all of the parts of this heel, I'll be there with you every step of the way!
In the tutorial and accompanying PDF, I'm teaching you:
– when to start the gusset increases
– how to increase for the gusset
– how many gusset increases to knit
– how to knit a German shortrow heel
– how to knit a textured heelflap
– how to join in the round again
– how to pick up stitches to close any gaps
The PDF includes instructions for 6 adult sizes (EU 35-47) (UK 3-10) (US 4-14)
When subscribing to my Patreon page you will also receive access to many more tutorial videos and masterclasses, including how to knit colourwork and how to knit your first sweater! Most videos are accessible from the Jonagold tier, additional videos and tips and tricks are available from the Golden Delicious and Elstar tiers.
What people have said about my tutorials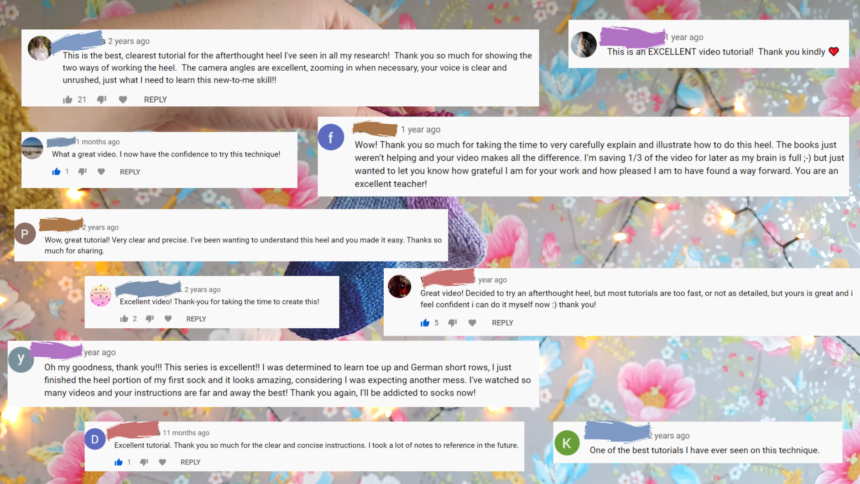 Over the years I've received so many wonderful reviews and comments on my tutorial videos, here's what some people have said:
"This is the best, clearest tutorial for the afterthought heel I've seen in all my research!"

"The camera angles are excellent, zooming in when necessary, your voice is clear and unrushed, just what I need to learn this new-to-me-skill!"

"One of the best tutorials I have ever seen on this technique"

"I've watched so many videos and your instructions are far and away the best!"
Bonus Facebook Group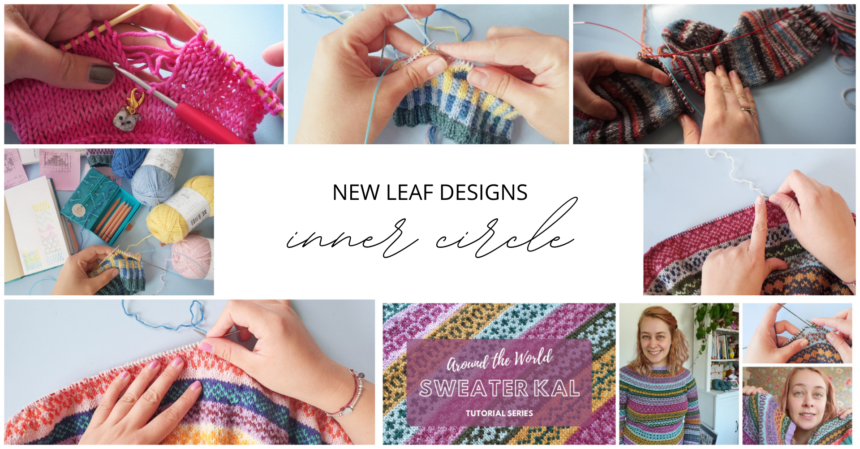 A brand new patron-only bonus that was added in December 2020, is the members only Facebook group!
Come and join us, it's a very friendly and small community where you can share what you're making and you can ask for knitting and crocheting advice from me.
Thank you so much to the lovely people who have already joined!
Support me by sharing with friends!