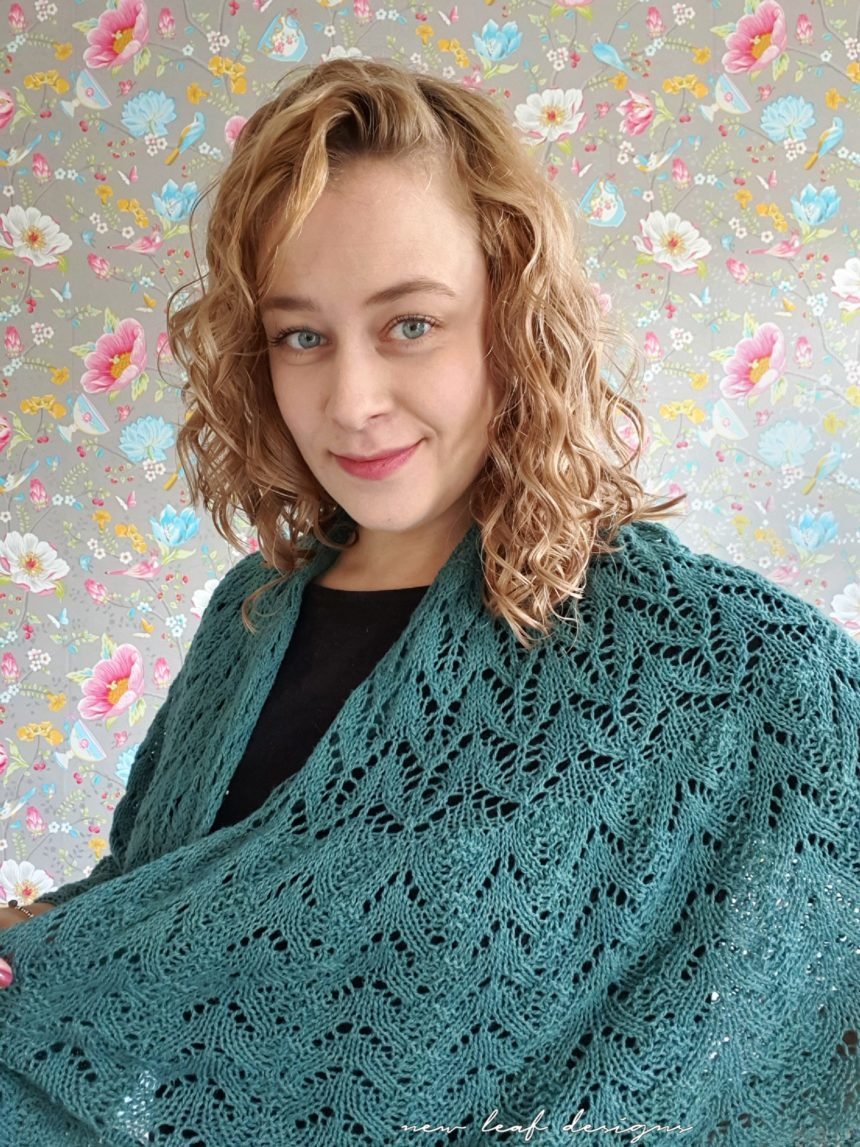 Giftknitting season is over! It's all about YOU now
You did it. You completed your list of gifts to knit, crochet or bake. Perhaps you weren't quite done yet with one of them and wrapped the yarn instead – hey, I don't judge! But now, you get to make something for YOU. Sure, your friend could always do with another pair of socks, but they could also bloody well learn how to do it themselves, am I right? So let that guilt go, take a look at your stash of 'too-pretty-for-gifts' yarns, and pick a couple skeins. Oooooh! How great would it be if you made something for yourself with these yarns. Not only would you have a beautiful new handmade item, but also you would use up some of your yarnstash. Which obviously, gives you permission to buy more right? But I'm getting ahead of myself.
Maybe you already have a library of knitting or crochet patterns that you would love to make one day. But how fun would it be to get an entirely new collection of patterns for you to choose from? Well… let me tell you something that I have been DYING to share with you!
And psst… keep scrolling to the bottom of this blogpost to find a discount code!
Knit For Me / Crochet For Me
Drumroll.. Meet the 'Knit For Me' and 'Crochet For Me' pattern bundles! These two bundles have been curated by Marie from Underground Crafter and Mary Beth from Hooked for Life. Both bundles contain a bunch of patterns that you can get for an amazing price, from December 26th-31st only! Find the details down below: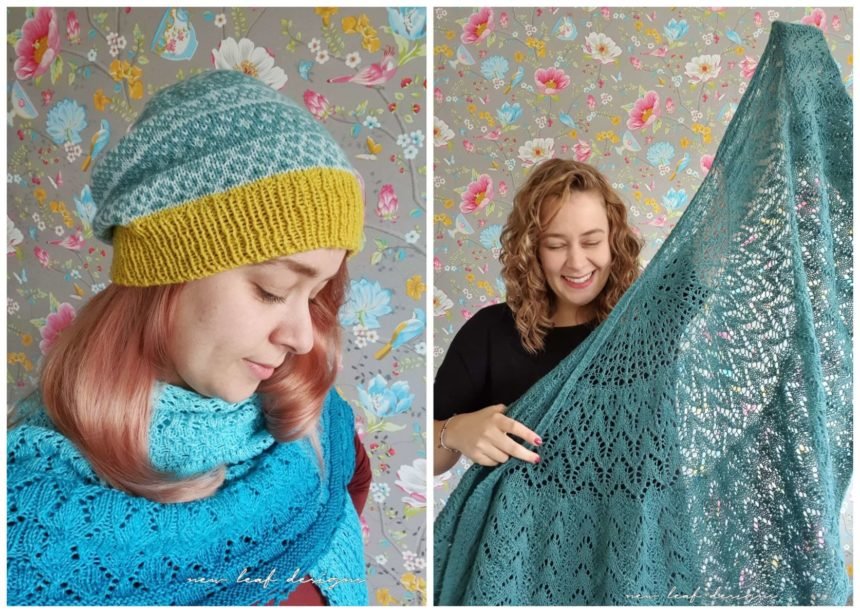 Knit For Me Bundle
The Knit For Me Bundle consists of 28 patterns and costs $17 (€14), that's a price of $0.61 (€0.50) PER pattern! For this bundle, I have contributed my Striped and Stranded Hat*, and Scent of the Pine Shawl*, both pictured above. These patterns normally cost €6.99 each, but now you can get these two PLUS 26 patterns by 17 other amazing knitwear designers. The picture at the top of this blogpost is a collage of all the knit patterns that are included. You're getting patterns for shawls, scarves, hats, socks and even garments.
*Pssst, do you already have one or both of my patterns in this bundle? Email me at hello@newleafdesigns.nl with your purchase receipt of the bundle and I'll give you a code for any other self-published pattern of mine.
Sounds pretty amazing right? And what's more, you are supporting my work by buying this pattern bundle via my personal link right here. You see, this bundle works a little bit different than regular pattern sales, and I thought it would be a fun experiment. To be completely transparent: if you buy the bundle via my link, I will get 75% of the sale as an affiliate bonus (you do not pay anything extra!). So, if you were thinking "How could I support Carmen even more and send some money her way for the holidays?" Then by all means, treat yourself to this amazing bonus via my affiliate link or the button below. Thank you so much! Please note checkout is via PayPal only, and this bundle is ONLY for sale during Dec 26-31!
Crochet For Me Bundle
Are you more of a crocheter? Well, have I got news for you! The Crochet For Me Bundle is even more spectacular with a whopping 56 patterns! Hallelujah! The price for this bundle is $27, which means you get all these amazing patterns for only 50 cents each. The designs in this bundle can be seen in the collage images directly above and directly below. The 41 designers for this bundle include Moogly, Briana K Designs, Crochet Luna, Hanjan crochet and many many more.
There are so many amazing garments and accessories in this bundle. I mean, look at that red-grey cardigan in the collage above! And those ponchos in the collage below, sign me up!
I didn't contribute any designs to the crochet bundle, BUT! If you purchase the crochet bundle via my affiliate link or the button below, send me an email (to hello@newleafdesigns.nl) with a screenshot of the receipt, and I'll give you a coupon code to get any pattern in my store (both crochet and knit) for free! Thank you so much in advance! Please note checkout is via Paypal only, and this bundle is ONLY for sale during Dec 26-31!
Special Discount Code!
As a special treat, I'm also offering a 20% discount on all of my own paid patterns, in my webshop or in my Ravelry shop. Use the code FORME20 to get 20% off any self-published New Leaf Designs pattern. Valid from today until January 3rd 2021.
So what do you say, want to get your copy of the Scent of the Pine Shawl AND many more knit patterns? Get that knit bundle!
Support me by sharing with friends!