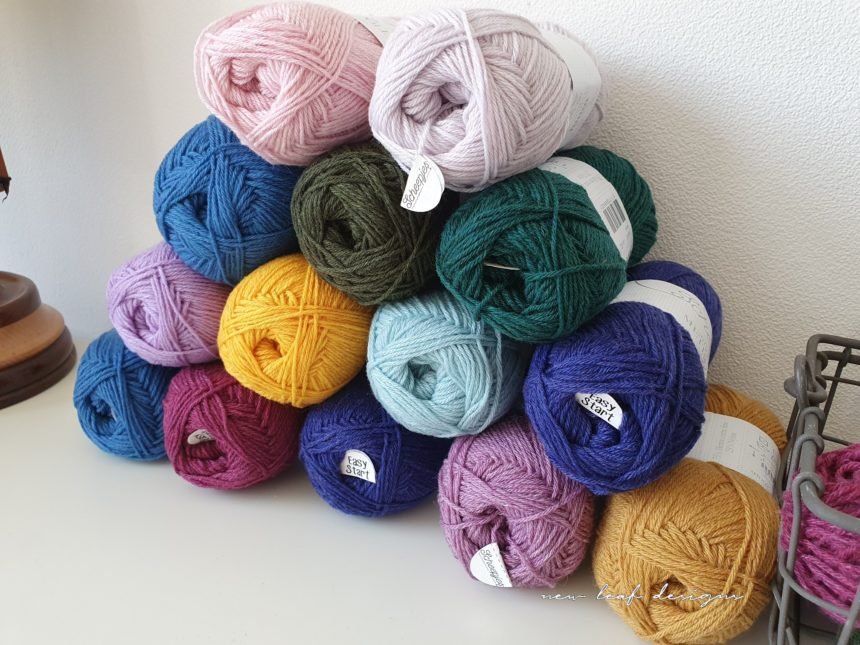 Wanderlust
For the past weeks I've been fondly remembering holidays from previous years, when we were so carefree. Going scubadiving in Egypt, Taiwan and Indonesia, visiting my dear friend in Vietnam, trying delicious foods in Japan.. How I wish we could be there again! But those days will come soon enough, and until that time.. I'm going to travel the world in a different way 🙂 How? With Scheepjes Metropolis yarns! Each colourway is named after a famous city somewhere in the world, such as Jaipur, Valencia, Tokyo, Manila.. There are a whopping 80 colours in total, so we can make a huge trip around the world – in yarn!
De afgelopen weken denk ik vaak terug aan vakanties van afgelopen jaren, hoe zorgeloos waren we toen! Duiken in Egypte, Taiwan en Indonesië, bij een vriendin op bezoek in Vietnam, heerlijke gerechten proberen in Japan.. Ik wou dat ik daar weer kon zijn! Maar die dagen komen snel genoeg weer, en tot die tijd… ga ik op een andere manier wereldreizen! Hoe dan? Met Scheepjes Metropolis garens! Elke kleur is vernoemd naar een beroemde stad ergens op de wereld, zoals Jaipur, Valencia, Tokyo, Manila.. Er zijn wel 80 kleuren in totaal dus we kunnen een grote reis rond de wereld maken – door middel van garens!
Scheepjes Metropolis yarns
I love Scheepjes Metropolis yarns, especially for colourwork knitting. It's such a soft yarn, but still strong enough that it will hold its shape, and it's even sturdy enough for socks! There are so many colours so it's easy to choose contrasting combinations as well.
Get your Scheepjes Metropolis yarns via your local retailer, or perhaps consider to shop via one of the affiliate links below:
Wool Warehouse (UK shipping only at the moment)
Scheepjes Metropolis is een van mijn favoriete garens, vooral voor kleurwerk breien. Het garen is zo zacht, maar toch erg sterk! Het houdt zijn vorm en is zelfs stevig genoeg voor sokken. Je hebt ontzettend veel kleuren om uit te kiezen dus is het vooral gemakkelijk om een combinatie te kiezen met veel contrast.
Koop Scheepjes Metropolis garens via jouw lokale winkel of overweeg om via de onderstaande affiliate link in te kopen:
Choosing colours
It's really important to choose contrasting colours for colourwork knitting, as you might be able to tell from my little swatch above. The top section is nice and contrasting with the dark green and light purple, but the middle section is very blurry as I've used two soft shades of purple.
Het is voor kleurwerk breien erg belangrijk om contrasterende kleuren te kiezen, zoals je wellicht ziet in mijn proeflapje hierboven. Het bovenste patroontje is goed zichtbaar omdat ik donkergroen en lichtpaars heb gebruikt, maar in het midden is het wat vaag omdat ik twee zachte tinten paars heb gebruikt.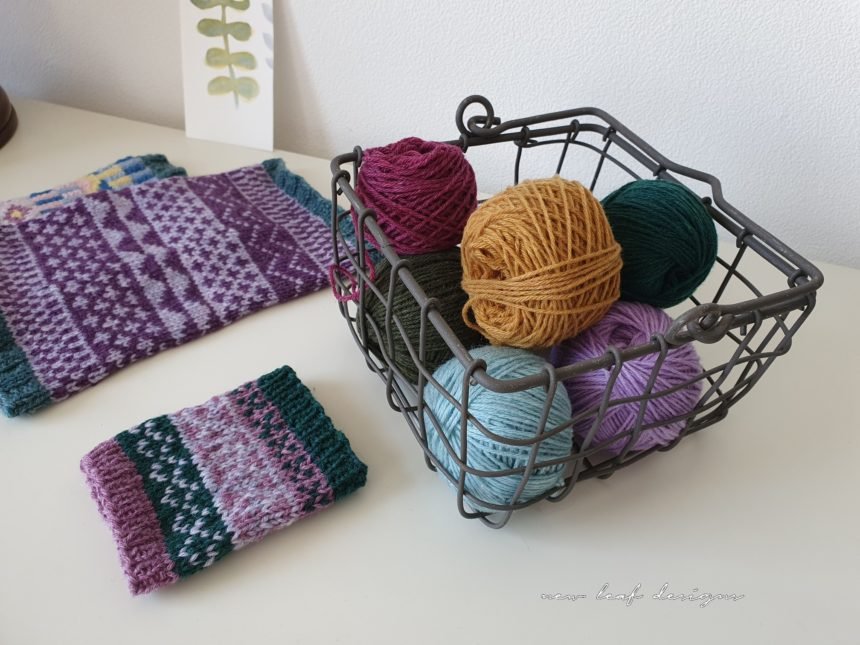 These are the colours I have picked for my colourwork project, and I hope to be making a sweater! Some of you will already know more about this sweater, especially those subscribed to my Patreon page 😉
The colours I'm using are: Johannesburg, Seoul, Lima, Marseille, Bogotá, Karachi and Depok. More pictures of my progress soon!
What are your favourite colours?
Dit zijn de kleuren die ik heb gekozen voor mijn nieuwe project, en dat wordt hopelijk een trui! Enkelen van jullie zullen al meer weten, vooral diegenen die geabonneerd zijn op mijn Patreon pagina 😉 
De kleuren die ik gebruik zijn: Johannesburg, Seoul, Lima, Marseille, Bogotá, Karachi en Depok. Binnenkort meer foto's!
Welke kleuren zijn jouw favoriet?
You might also like
Colourwork Confidence Masterclass
The PINK Sweater – Free pattern!
Support me by sharing with friends!