Scent of the Pine Shawl Pattern
Hurray, the Scent of the Pine Shawl pattern is HERE!! It's been a long time in the making, but the pattern and tutorial videos are finally finished. The pattern itself is available as a PDF, in both English and Dutch. And there's a 20% discount until tomorrow! (April 24th midnight CET). No coupon code needed for the discount, it will be applied automatically.
Shop the pattern here:
New Leaf Webshop (easier if you don't have PayPal)
A huge thank you to those of you who have already bought the pattern! Each and every purchase helps to keep my business afloat 🙂
The Scent of the Pine Lace Shawl pattern includes four different lace sections, that will keep you entertained throughout the whole project. From an easy lace pattern, to beautiful openworked lace, to a pretty textured 'fir tree' pattern, you will want to knit 'just one more row' until the bind off!
Want to find out how addictive lace knitting can be? Cast on now and join in the fun!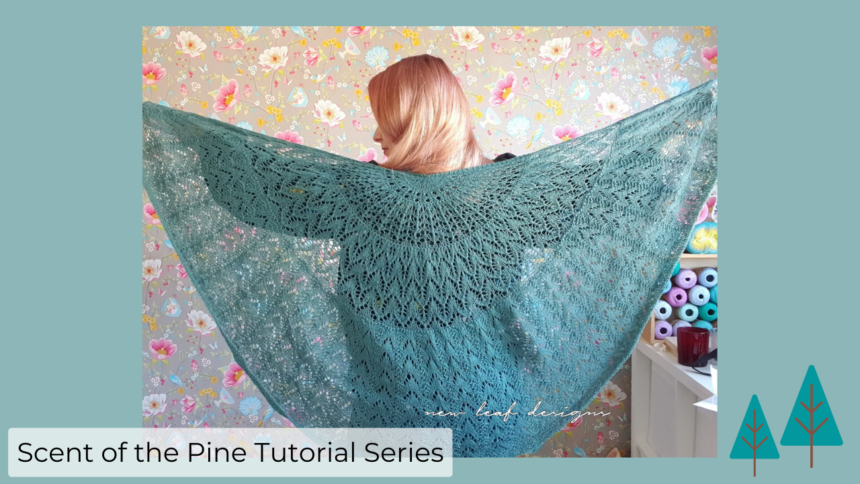 Tutorial Videos
If you would like some more guidance with lace knitting, for example, if lace knitting is new to you, you will certainly benefit from following the tutorial videos!
I have filmed a full step-by-step tutorial video for this shawl as well, from casting on to blocking. It is over 2 hours long, so lots to learn!! You can find it on my Patreon page, where it is available for Jonagold, Golden Delicious, and Elstar patrons. Golden Delicious and Elstar tier patrons will even get the PDF pattern for FREE! Please have a look on my Patreon page. Subscribe now and also receive access to lots more knitting tutorial videos, such as the Colourwork Confidence Masterclass where you can learn how to knit colourwork!
 Happy knitting!
You might also like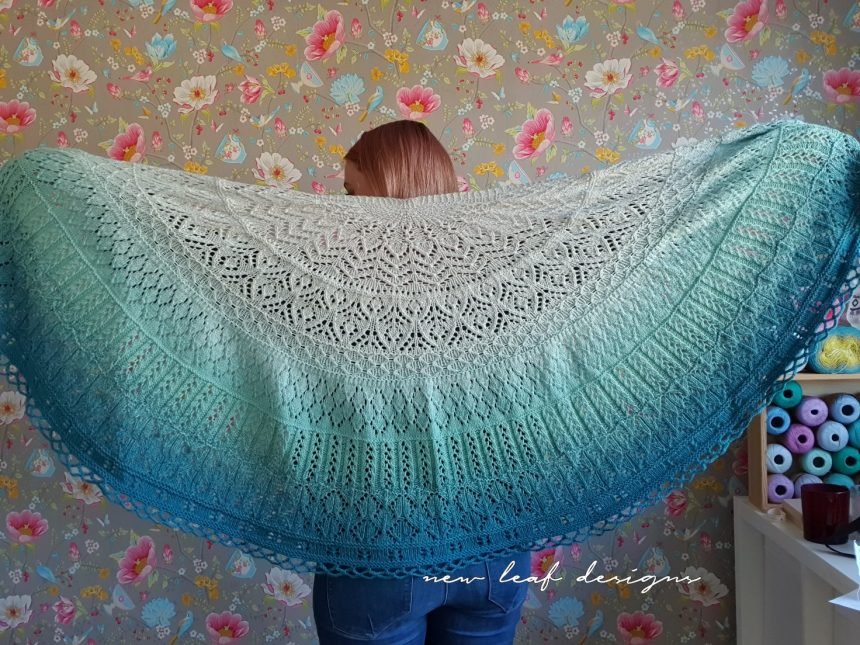 Cosy Moments Shawl – Finished objects!
Support me by sharing with friends!