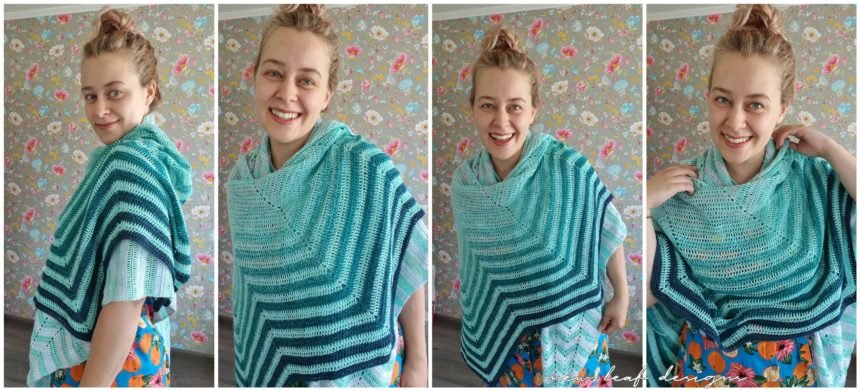 Chevron Boulevard Shawl
My newest design – the Chevron Boulevard Shawl – is out now in Inside Crochet Magazine Issue 128. It's such a fun shawl to make, and to wear!
Here you can see the Chevron Boulevard shawl all spread out, so you have a good idea of what it looks like. It's quite big, 160 x 160cm! Because of the generous size there are many different ways in which you can wear this shawl.
Where to get the pattern
The Inside Crochet Issue 128 went on sale last week, and is available in various UK newspaper agents or online as a digital version. You can also subscribe to Inside Crochet from all over the world!
The single PDF pattern download is coming to my pattern stores on Thursday January 21st! Find my own webshop here, and my Ravelry pattern store here.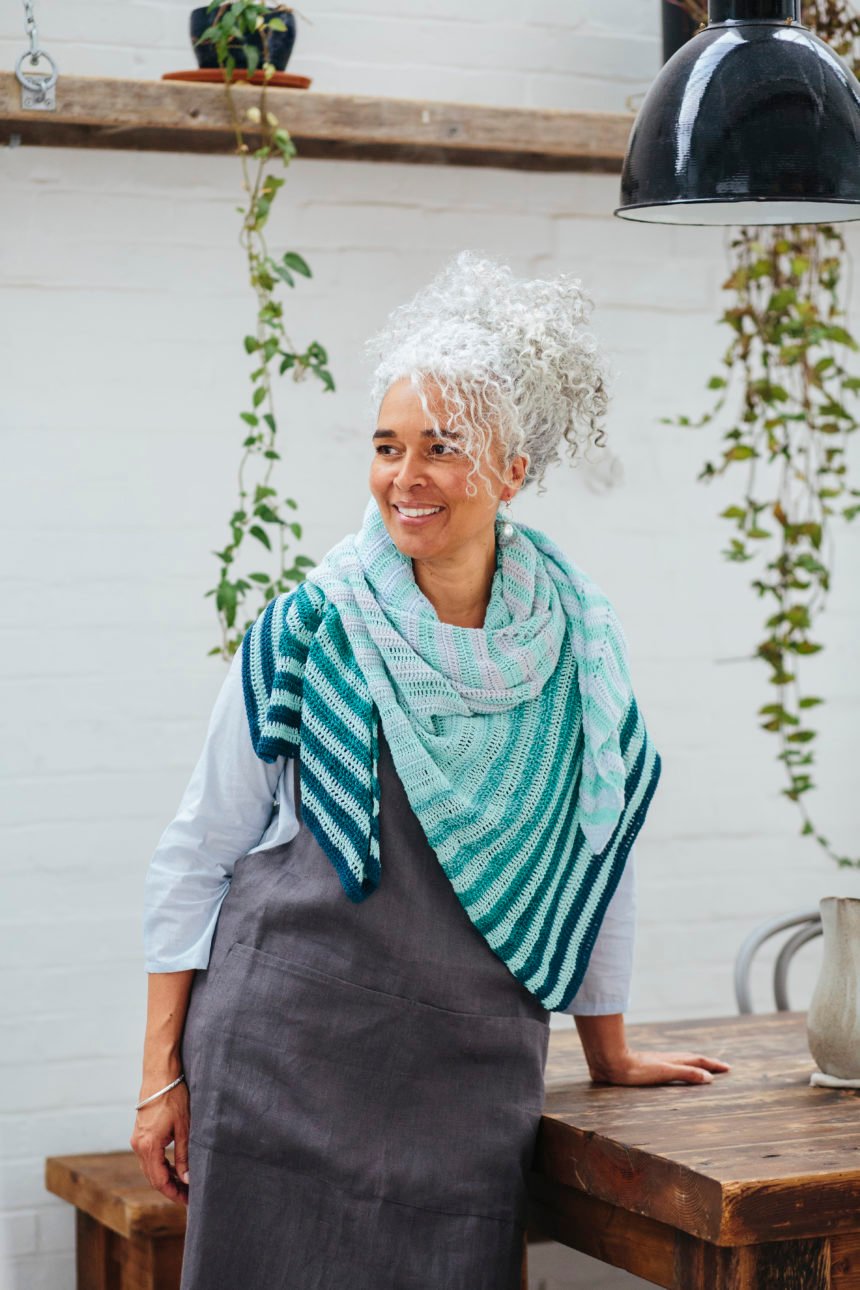 I am always blown away by the photography and styling in Inside Crochet, and it's so fun to see your own design captured so beautifully! In the photo above, the Chevron Boulevard shawl is worn wrapped around the neck.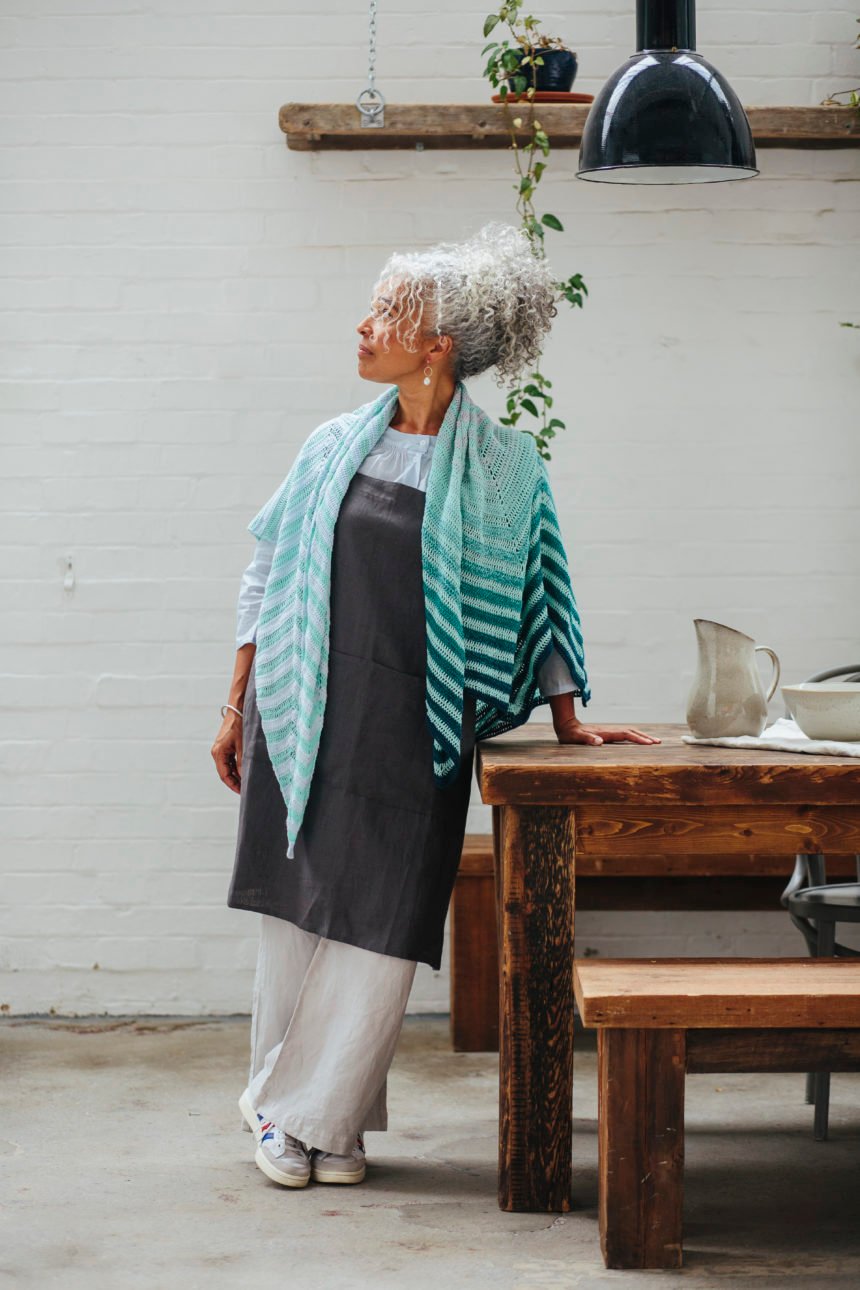 You can also drape the shawl over your shoulders for a more casual look. See how the shawl is light coloured on the left, but a dark teal on the right? That's because I used a gradient yarn for this shawl, and striped it with a solid yarn.
The yarn I used is Scheepjes Whirl (the gradient yarncake) and Scheepjes Maxi Sugar Rush (a solid cotton yarn). Combining the two doesn't just create a lovely striped effect, but also adds a solid-and-sheer effect because the Maxi yarn is much thinner. Because we're using the same size hook throughout, that gives the thinner yarn a more translucent look.
Yarn
1 x Scheepjes Whirl Sea Breeze Tease
4x Scheepjes Maxi Sugar Rush (50g)  in 385 Chrystalline OR 8x Scheepjes Maxi Sweet Treat (25g)
If you can't get your hands on the Chrystalline colourway, the Bluebell 173 colourway is a nice substitute.
Get your yarns via these affiliate links to the colourway I've used:
The Knitting Network: Whirl
Tester Samples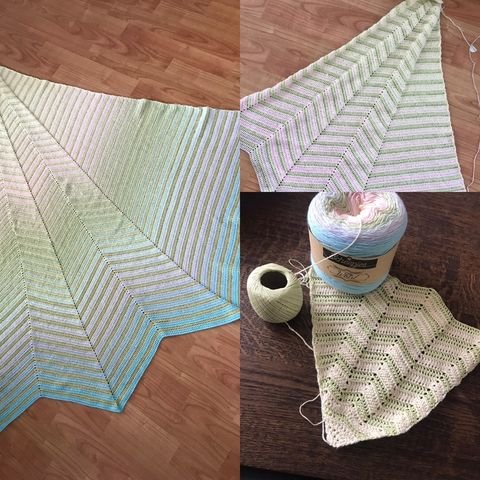 Carna made this beautiful pastel version of Scheepjes Whirl Melting Macaron and Scheepjes Maxi Lime Juice.
NOTE: Scheepjes Maxi Lime Juice is sold out at most places now, a nice substitute is another very light pastel colour such as Powder Pink or Lilac Mist.
The Knitting Network: Whirl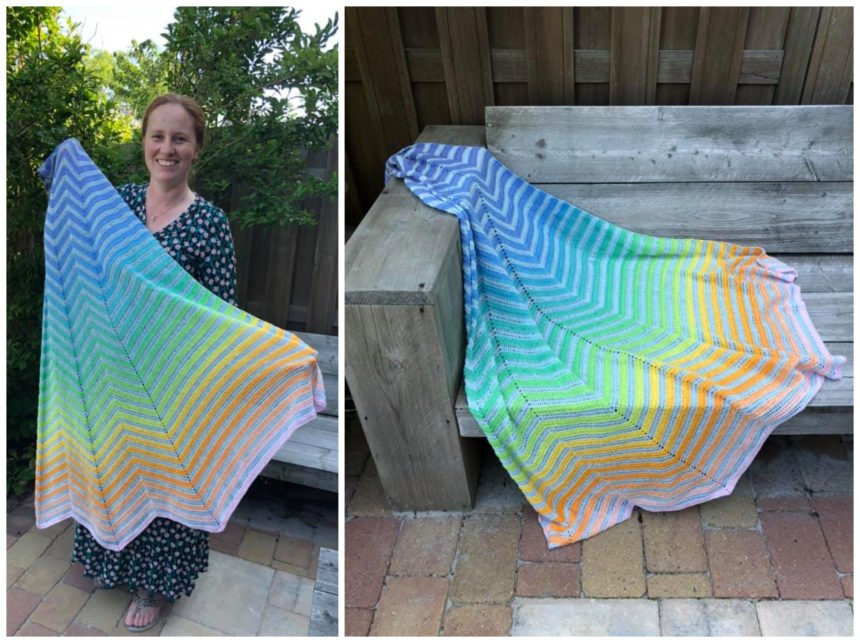 Do you like a pop of colour? Linda created a stunning rainbow version with Scheepjes Whirl Cotton Candy Man 760 and Scheepjes Maxi Baby Blue 509.
The Knitting Network: Whirl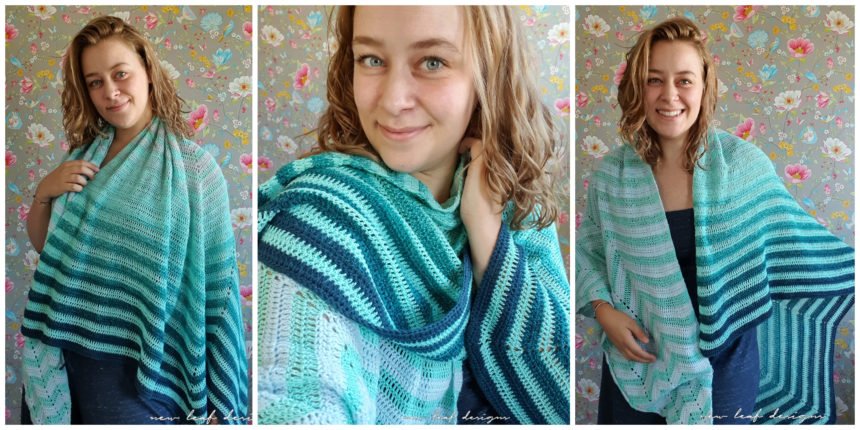 I hope you like my Chevron Boulevard Shawl as much as I do! If you're making one yourself, please do tag your photos on instagram with #chevronboulevardshawl so that I can see! You're welcome to tag me @newleafdesigns.nl in your photos as well.
You might also like
Watch the Chevron Boulevard Shawl come to life with the swatches I made!
Support me by sharing with friends!