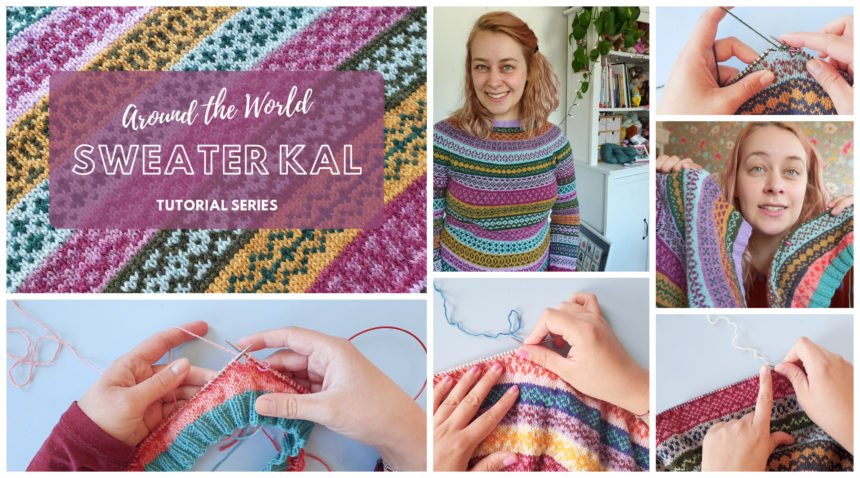 Sweater Weather!
Hi guys! It's the first of October and that means…. sweater weather! *sings 'sweatha weatha, sweatha weatha!'* I am currently knitting my second 'Around the World' Sweater, which is my own free pattern. Find the pattern right HERE.
And, cause you guys know I like to make everything as simple and clear as possible, I recorded an entire Sweater Tutorial series earlier on this year. I'm talking choosing colours, casting on, shortrows, and colourwork too because it's a colourwork sweater! This tutorial series and lots more is available on my Patreon page. If you're not sure what my Patreon page is, or if you'd like to know more, please check out this page where I wrote everything down.
If you'd like to join my Patreon page, check it out via the button below: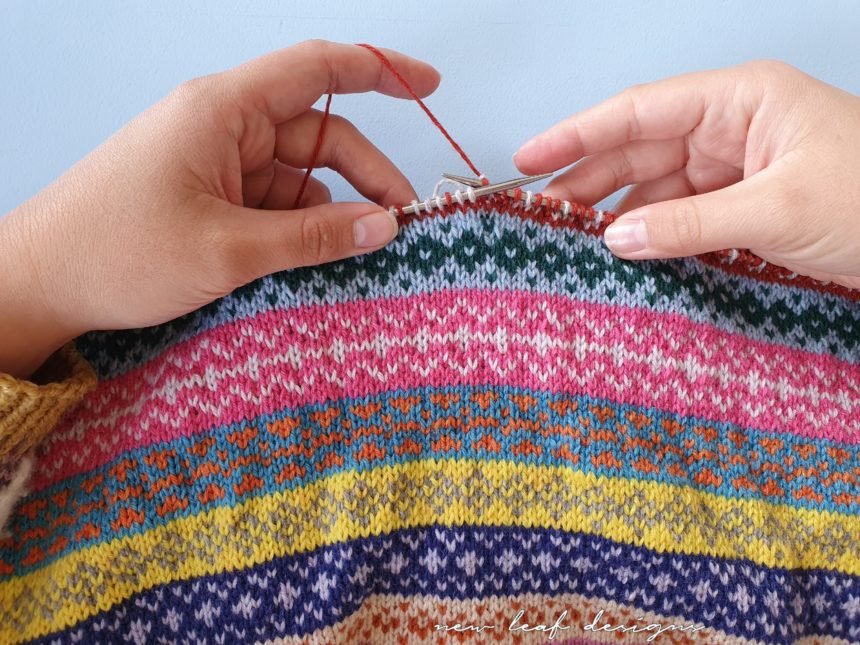 Both of my Around the World Sweater samples are knit with Scheepjes Metropolis, which I just ADORE for sweaters. It's actually a sock yarn because of the nylon content, but that little bit of extra strength is not just great for socks! It helps reducing fabric pilling so it's a winner for sweaters too, and it's still supersoft. Plus, it comes in 80 colours so you have so many options for colourwork!
The pattern for this sweater currently goes from 32 inch to 62 inch bust, and at the moment I'm looking into making the fit even better.
Want to get the ad-free printable PDF version of this pattern? Get it here via Ravelry or via my own webshop. Thank you for your support!
Support me by sharing with friends!