A big THANK YOU to all of you who have been so patient with me while I was writing my Breezeblocks Shawl pattern. I can finally say that it is finished, and published in my Ravelry Store, which you can visit right here. Read on to find out the coupon code.. 😉
Een welgemeend BEDANKT naar iedereen die zo geduldig is geweest terwijl ik mijn nieuwste patroon schreef voor de Breezeblocks Omslagdoek. Eindelijk kan ik zeggen dat het af is, en dat het verkrijgbaar is in mijn Ravelry winkel! Lees verder voor de kortingscode, geldig dit weekend!
The pattern is available in English, Dutch and also French this time. Many thanks to the wonderful Isabelle Tixier for providing the French translation. Isabelle is an admin of the French FB crochet group "Jeux de Fils et d'Aiguilles", go check out their group if you're interested! 
Het patroon is verkrijgbaar in het Nederlands, Engels en dit keer ook in het Frans. Isabelle Tixier heeft het patroon in het Frans vertaald, wat ik erg op prijs stel! Isabelle leidt een Franse haakgroep op Facebook, die heet "Jeux de Fils en d'Aiguilles". Mocht je interesse hebben in hun groep ga dan zeker een kijkje nemen.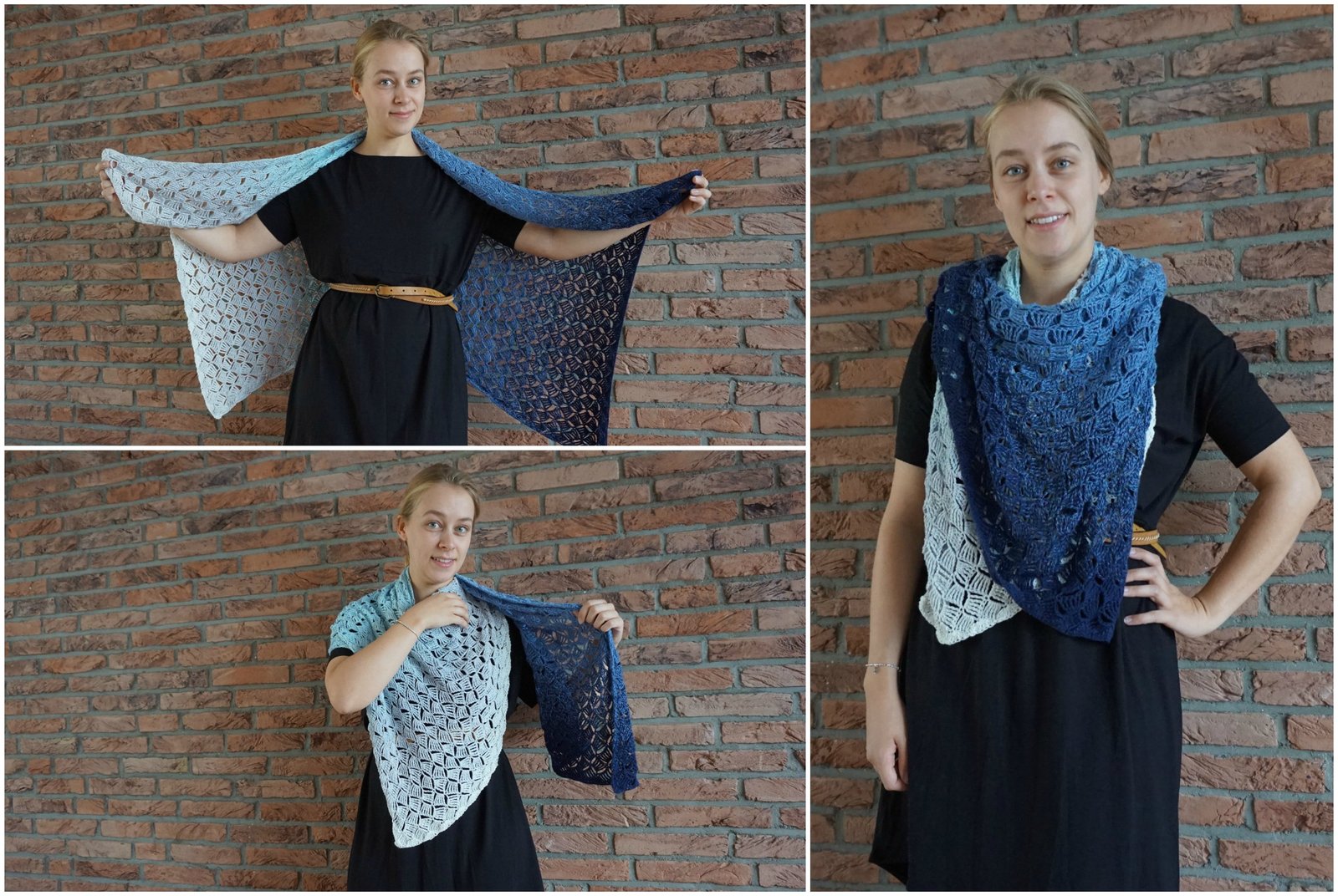 Dress it up, dress it down, it's amazing how many ways you can wear this shawl! It can be worn to work, to a fancy party or even just over a T-shirt. So versatile! The yarn I used is Scheepjes Whirl, a fantastic gradient yarn with great quality. I can absolutely recommend this yarn!! There are so many colourways available to make this shawl your own.
*Would you like to support me by purchasing this yarn via an affiliate link? In that case please follow this link to Wool Warehouse. Thank you!
Combineer het met een jurkje voor een feestje, of juist over een T-shirt voor een alledaagse casual look. Heerlijk hoe veelzijdig deze omslagdoek is! Het garen wat ik ervoor gebruikte is Scheepjes Whirl, een fantastisch verloopgaren met een geweldige kwaliteit. Er zijn ontzettend veel kleurstellingen verkrijgbaar, zo kun je de omslagdoek helemaal naar jouw stijl maken.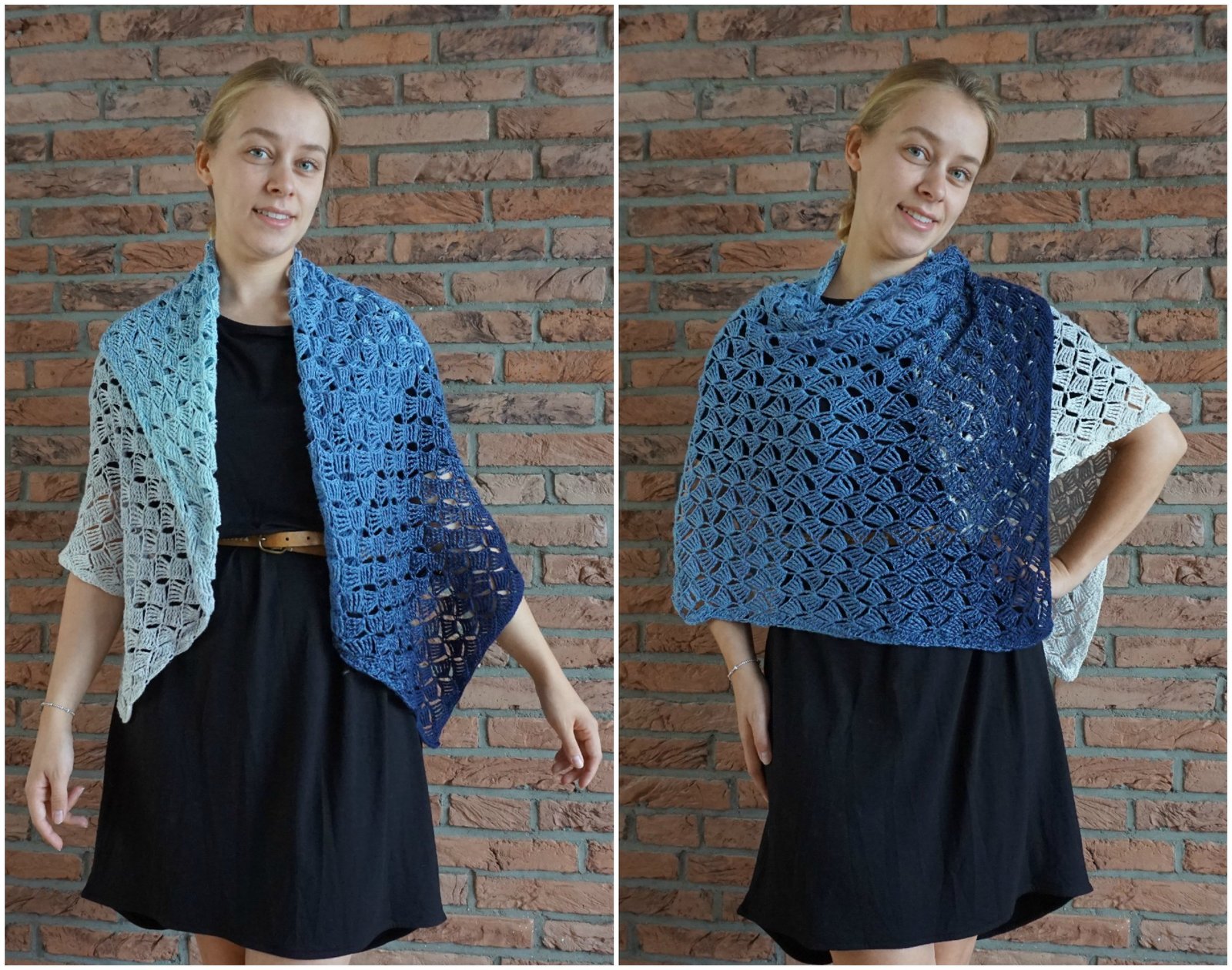 Use the couponcode "BREEZEBLOCKS" for 20% off in my Ravelry store on this pattern, only this weekend! Couponcode expires on Sunday 30th of July, end of day Amsterdam time. 
Happy hooking!
Gebruik de couponcode "BREEZEBLOCKS" voor 20% korting in mijn Ravelry winkel! Kortingsactie is alleen dit weekend geldig, en eindigt dus op middernacht zondag 30 juli. 
Happy haken!