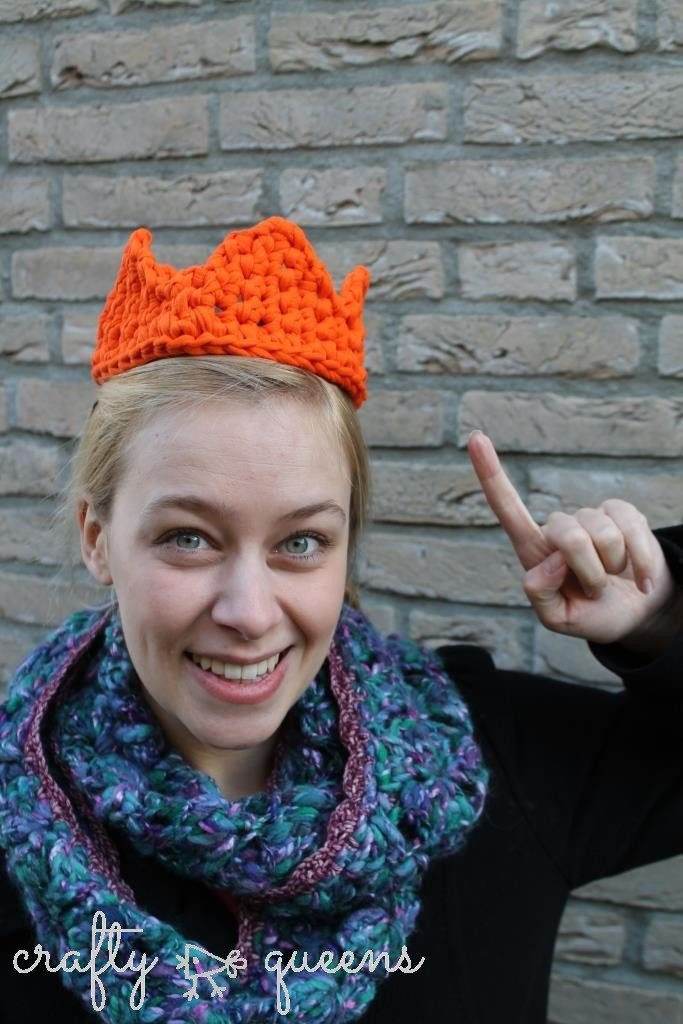 Komende woensdag is het alweer de derde Koningsdag, tijd om je oranje kleding weer uit de kast te trekken! Mocht je nu (net als ik) geen oranje kleding hebben, wanhoop niet! Je hebt namelijk altijd nog mijn lastminute haakpatroontje voor een oranje kroon van textielgaren.
Next Wednesday – the 27th – is Kingsday in the Netherlands! We've had a King for three years now, time to celebrate his birthday! We wear orange clothes and accessories on this day because the royal family's surname is 'Van Oranje-Nassau'(oranje= orange). But if you don't have orange clothes (like me), fear not! I have the perfect crochet pattern to make a lastminute Kingsday accessory. 
Nog meer leuke ideetjes // More fun ideas:
Deze superleuke tompoucejes van Draad en Praat // These fun 'tompouce'-pastries by Draad en Praat
Deze gouden koets van de Haakbrigade // This golden carriage by de Haakbrigade
Portemonnee met kroon door Haken en Kralen // Coin purse with crown by Haken en Kralen
Eén ding is zeker… met het voorspelde weer voor woensdag wordt het in ieder geval lekker haakweer! Fijne Koningsdag iedereen 🙂
Happy Kingsday!
Support me by sharing with friends!