Mijn eerste paar zelfgebreide sokken is af, yes! En het ging nog best snel ook, over de eerste sok deed ik 2 weken en over de tweede sok 1 week. Het is als breiwerkje lekker compact met die korte naalden, dus kon ik prima in de trein breien zonder iemand in zijn arm te prikken. Vaak ga ik in een tweezits zitten (zonder iemand tegenover mij) om de starende blikken te ontwijken, want breien met 4 naalden is natuurlijk nog niet zo bekend bij de leken, haha. Ik ben alweer met een nieuw paar begonnen, deze keer met een ander patroontje. Binnenkort foto's! In de bovenstaande foto kun je trouwens ook iets zien van mijn gehaakte kussen (dat bijna af is!).
My first knitted pair of socks is finished, yay! I didn't expect to finish them this fast, the first sock took me 2 weeks and the second one 1 week. Because the needles were so short I could continue knitting in the train without poking anyone in their arm. I did receive some uncomprehensive stares though. I've cast on a new pair already, pics coming up!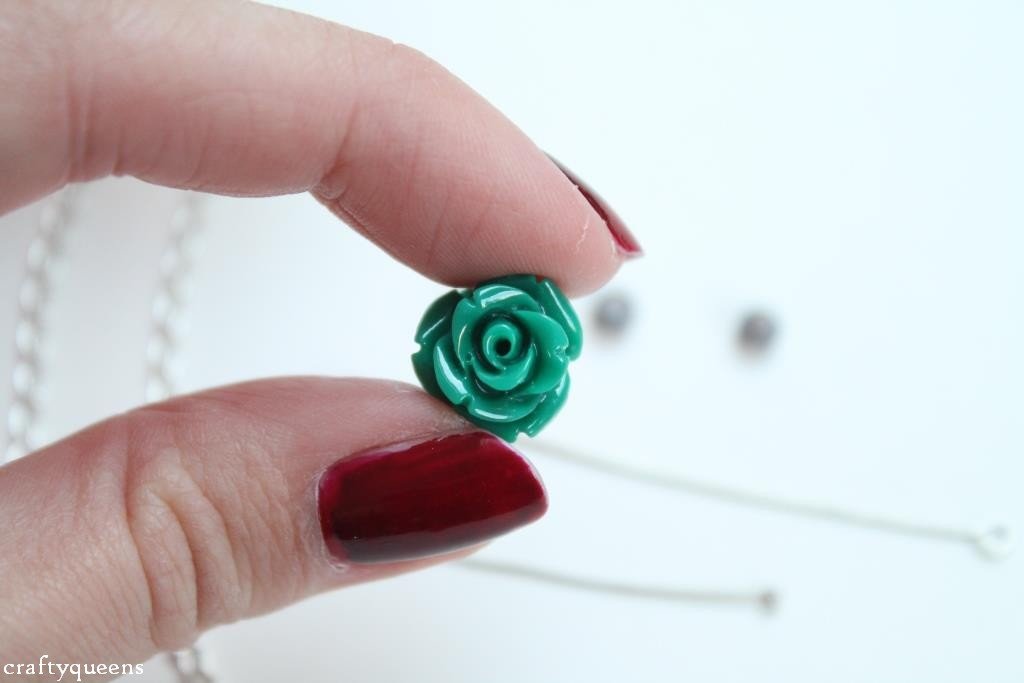 En nu iets wat je helemaal niet gewend bent van mij, namelijk sieraden! Een tijdje geleden ging ik met een vriendin mee naar een leuk klein kralenwinkeltje in Leiden. Ze hadden zo ontzettend veel dat ik niet wist waar ik moest kijken, dit is zeker een winkel waar je niet naar binnen kunt gaan zonder een vast plan. Maar ze hadden ook al kant-en-klare armbandjes etc liggen, en toen deed ik wat inspiratie op. Morgen meer hierover! Hebben jullie wel eens zelf sieraden gemaakt? En dan heb ik het niet over die sieraad-knutselpakketten met foam die je vroeger als kind had 😉
And when you think you've seen it all… I also make jewelry!  Well, this is actually my first attempt doing it all by myself (without anyone helping me put the lobster clasp on and such). More about this tomorrow! Did you ever make your own jewelry?
Support me by sharing with friends!