Vandaag heb ik eindelijk een sjaal afgebreid voor een bestelling. Foto's daarvan komen binnenkort! Ik heb hem gebreid met 5 bollen van dit garen:
Prachtige wol met een mooi kleurverloop. Nu de sjaal af is heb ik nog een klein bolletje over. Omdat ik het een perfecte vossen-kleur vind, ga ik er denk ik een vossenknuffeltje van maken. Op Ravelry waren wat vossenpatronen te vinden, maar niet echt wat ik zoek. Zelf improviseren dus! Ik heb wel wat Google-inspiratie opgedaan, die ik graag met jullie deel. Als je op het plaatje klikt kom je bij de website waar ik het vosje heb gevonden.
Deze zijn echt superschattig! Op de website, A Beautiful Mess, kun je de complete tutorial zien. Hier heb ik denk ik te weinig wol voor, maar als ik oranje stof vind ga ik deze zeker eens maken!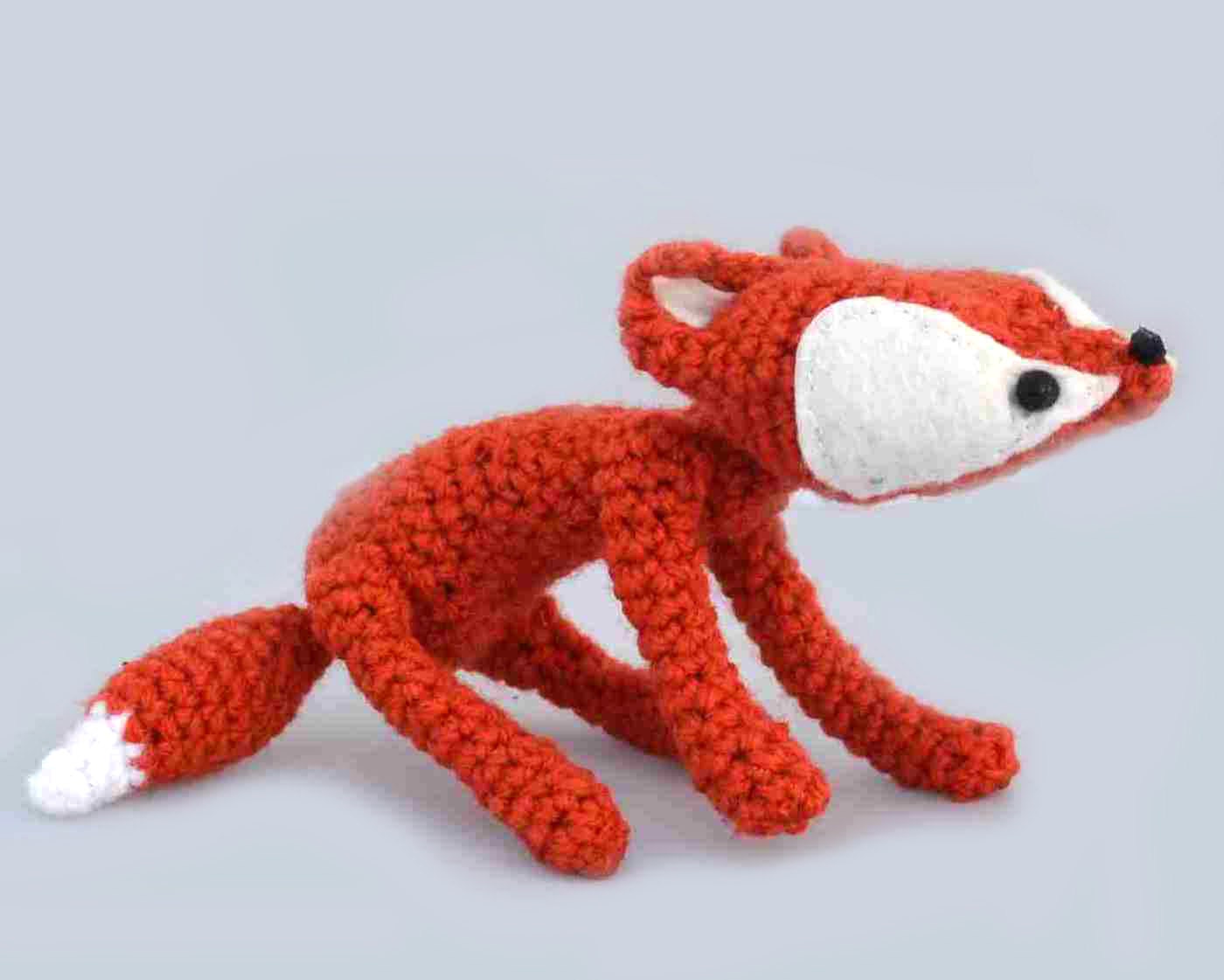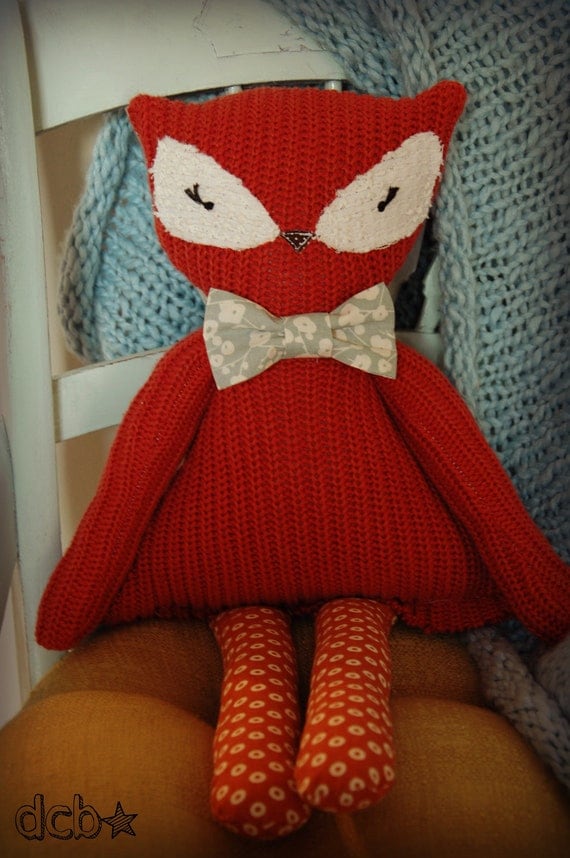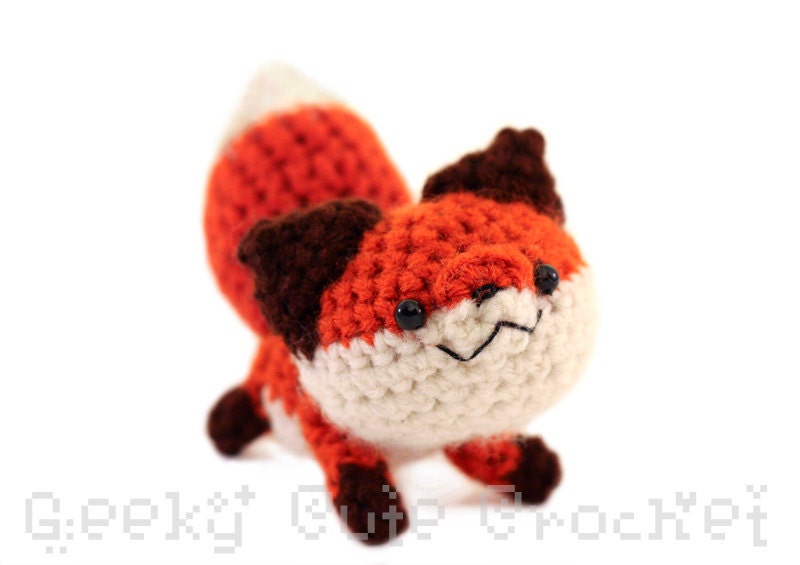 Dit vosje is echt te schattig! Er zijn ook wat leuke pokemon-critters te vinden in dezelfde webshop.
Het idee van alle vier de poten naast elkaar vind ik zo leuk!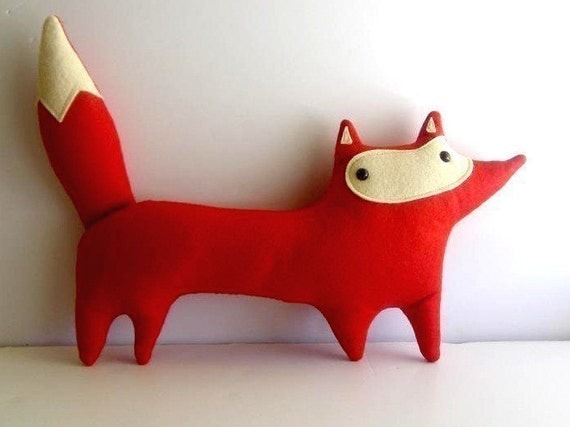 En nog zo'n leuke stilistische vos. Love it!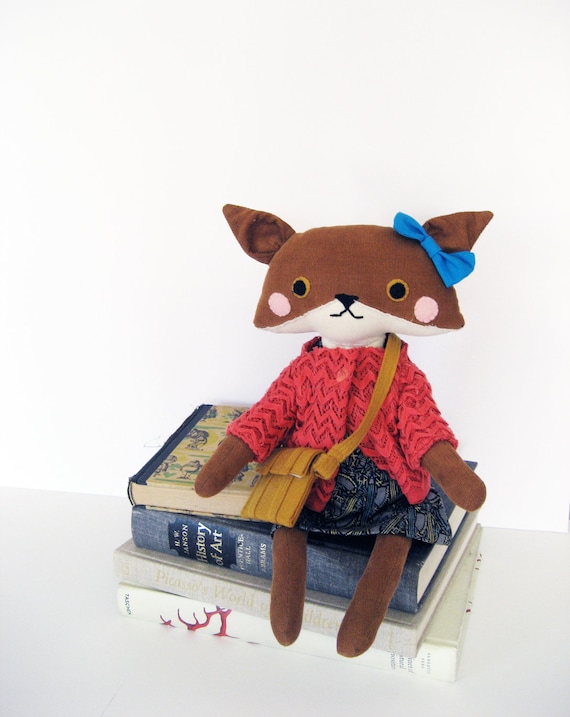 Aww en deze! 'Mathilda the Fox' heet ze, te cute voor woorden.
Welke zou jij het liefste hebben? Ik vind de allereerste vosjes toch wel erg leuk. Zelf ga ik wel voor pootjes en een staart eraan, maar op het moment heb ik pas 3 toeren gebreid, dus dat zal nog even duren. Ik hou jullie op de hoogte!
Support me by sharing with friends!