New Leaf Scrap-a-Long
From February 14th through April 1st 2021, join in with the New Leaf Scrap-a-long! This Make-a-long is held in my Facebook group, where members share pictures of their scrappy makes, and ideas for patterns. Want to 'spring clean' your yarn stash and have a fun project at the end? Come join us!
Community Makes
The Facebook group has been buzzing with people sharing their scrappy makes, and they are all so colourful! I'm highlighting a few makes below:
Clockwise from top left: A zigzag blanket by Eline, a hot water bottle cover by Maud, granny stripe jumper by Jolien, and a corner-to-corner blanket by Gina. Don't these projects just make you want to start a new crochet project yourself?
If you're still looking for a scrappy crochet make, why not check out my granny stripe Rabbithole Cardigan, or check out this blogpost for many more ideas.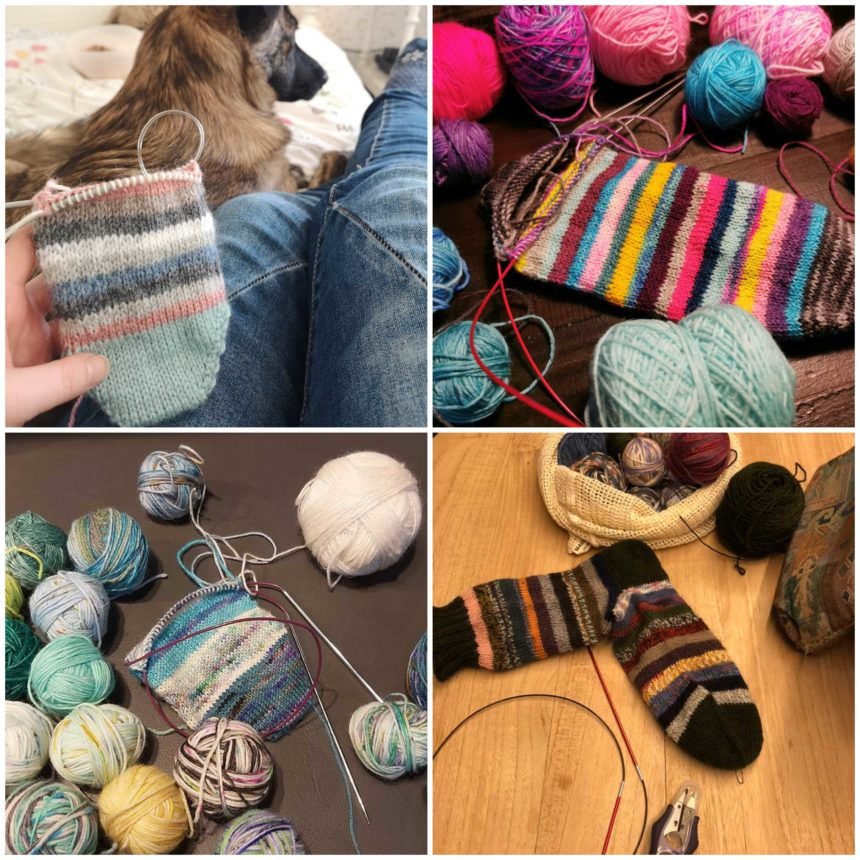 Scrappy socks galore! Many people have been casting on socks with their leftover yarns, and I personally think this is the best project you can make with scrap yarns. If you make a scrappy sweater, you might find it a bit outside of your colour comfort zone, and perhaps you won't wear it as much. But socks, you can wear all the time, even if they are super colourful. So if you're a bit shy with colour, colourful socks are a really great place to start.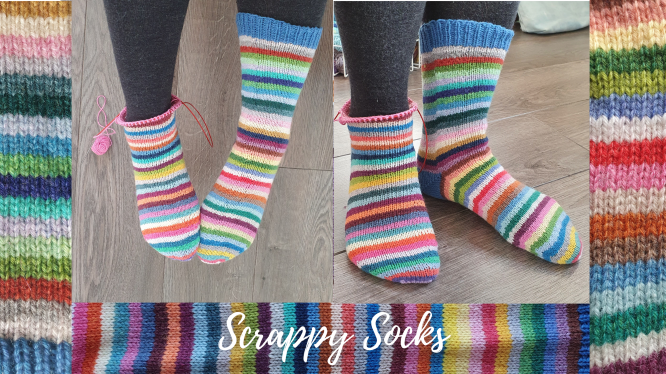 Scrappy Sock Pattern
Want to make your own Scrappy Socks? I have released a new pattern for the Scrap-a-long, which also includes a photo tutorial for wrapping ends as you go, so you don't have to sew them in! Find the pattern in my Ravelry store and in my New Leaf Webshop, both linked below.
Thank you so much to those who have already bought the pattern. Each pattern purchase helps to keep my business sustainable, so I can keep creating patterns and tutorial videos for you. Want to support me even more, and unlock exclusive benefits? Check out my Patreon page.
Support me by sharing with friends!