Vlogmas
Have you heard about knitting youtubers participating in Vlogmas? It's a series of vlogs (short videos) in December, leading up to the holidays. A little bit of everyday snapshots, unpacking advent calendars, decorating christmas trees, baking, knitting.. I think Vlogmas videos are so fun to watch because you get a little peek in someone's life. Prepare to see lots of Momo (my cat) in my videos!
I already have some videos up on my Youtube channel New Leaf Podcast, click the pictures below to go to the video. There won't be a vlog for each and every day, but I still hope you'll enjoy them.
Some things to expect? Each day I'll be unpacking one miniskein from my Wol Met Verve yarn advent calendar, which is going to be so fun! I am planning to knit a sweater with the entire advent calendar, follow along on my Vlogmas videos to see how that is working out. If you also have a yarn advent calendar and you'd like to knit a sweater, perhaps my Around the World sweater will be a fun idea!
All of the pictures below are linked to the video of that day, so just click on one of the pictures to watch the vlog.
I hope you enjoy!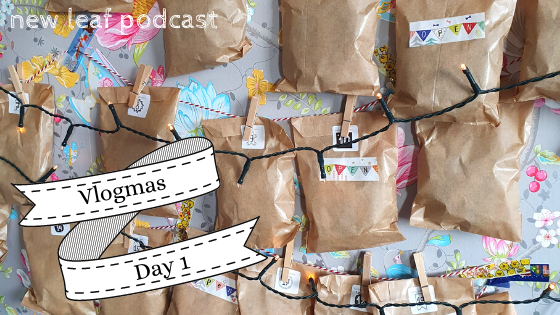 Support me by sharing with friends!