Striped and Stranded Hat Pattern
The Striped and Stranded Hat pattern is now available for purchase in my Ravelry store! The Striped and Stranded hat is a fun colourwork hat knitting pattern. Hats are very easy and quick to make, so you can even finish a hat in just two evenings of knitting! The colourwork patterns will keep you entertained and you'll be at the crown decreases in no time.
Discount
Get the pattern until tomorrow midnight (28-03 12AM CET) for 40% OFF! An amazing discount for the early bird buyers!
After the early bird discount expires, you can still get the pattern for 20% off until Monday (30-03 12AM CET).
Tutorial video on Patreon
I've recorded a full step-by-step tutorial video for my Patreon page (linked here – available for Elstar Tier patrons), including instructions on:
alternate cable cast on
increasing using kfb
colourwork knitting: 3 different ways to hold your yarn
decreasing
finishing instructions
blocking
I love colourwork knitting and I'm always happy when I'm working on a new colourwork design! This hat pattern has been a real joy to make and I hope you will enjoy making it too!
Yarns
I've knit two samples of this hat, and I have used the following yarns:
Hey Mama Wolf sportweight sockyarn (300m/100g)
West Wool Bicycle (350m/100g)
CamaRose DK Hverdagsuld (150m/100g)
You need at least 2 colours but you can of course use more. I have only used 50 grams in total for my hat, so you won't need a full ball of each colour. If you have a lot of scraps, you could try using them all together for this hat! As long as the colours for the colourwork contrast enough from each other. In my Colourwork Masterclass I'm also explaining more about how to choose colour for colourwork knitting projects.
Needles
I've used 2.5mm needles for the brim to make it nice and tight, and 3.5mm needles for the colourwork. For the 3.5mm needle sizes, I have used one shorter length (60cm) circular needle which was perfect for the circumference of my hat. For the crown I used a 80cm length circular needle to knit using magic loop technique. You could also use DPNs for this part.
Skill level
This pattern is for intermediate-advanced knitters because of the colourwork. If you have not tried colourwork before, no worries! You can always sign up to my Patreon page to get the full tutorial, and you will also get access to my Colourwork Confidence Masterclass.
You might also like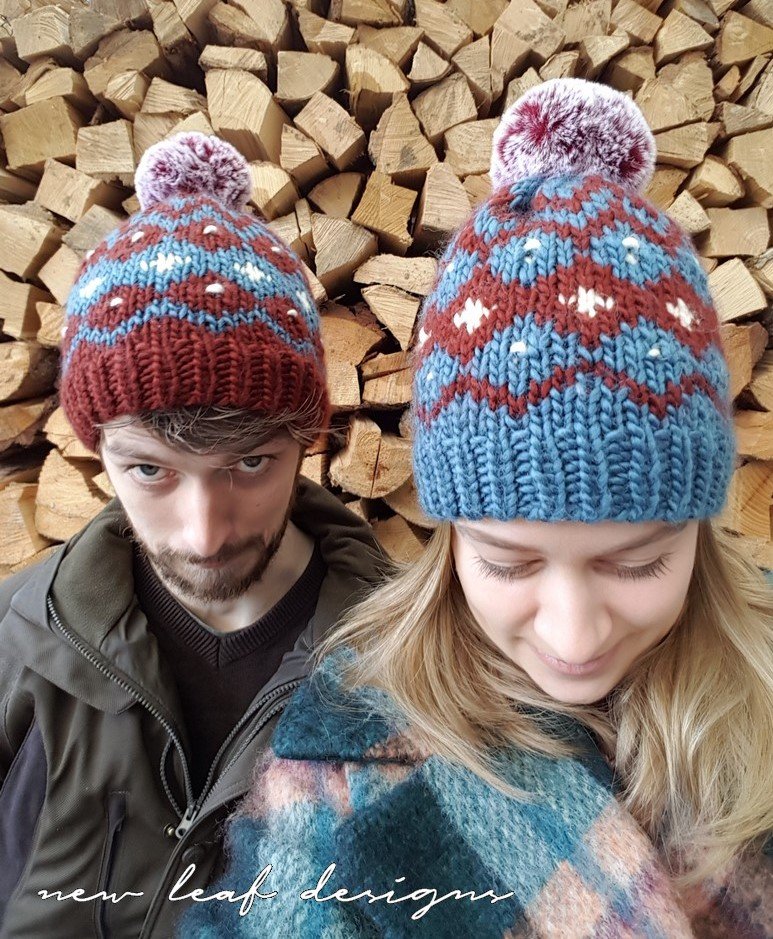 Support me by sharing with friends!