De laatste tijd ben ik me steeds meer aan het verdiepen in het verven van garens, en ook het breien en haken ermee. Ik kwam erachter dat er best veel winkels zijn in Nederland en omstreken die handgeverfde garens verkopen, wat me best verraste. Daarom in de komende weken deze verzameling van handgeverfde garens! Misschien wel nog een leuk idee voor onder de kerstboom 😉 
Lately I'm really into handdyed yarns, so I decided to do a little handdyed yarn round-up. There seem to be quite a lot of sellers of handdyed yarns here in the Netherlands and in surrounding countries!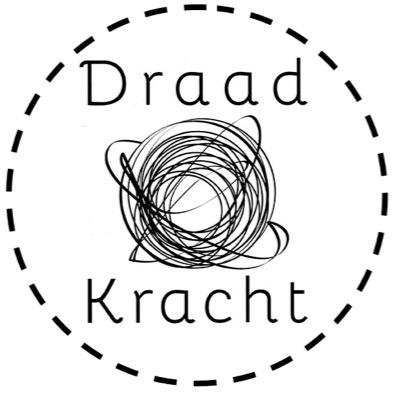 Als eerste: Draadkracht (NL). Draadkracht is vrij nieuw, volgens mij zelfs in dit jaar begonnen! Ik ontmoette eigenaresse Geja op de Knit & Knot in Tilburg een maand geleden, waar ze ook een workshop garens verven hielden.
First up: Draadkracht (NL). I met owner Geja at a Dutch craftfair not long ago, where they held a yarn dyeing workshop. They are fairly new, they only started out this year!
Hierboven zie je mijn handgeverfde streng glittersokkenwol, geverfd bij de stand van Draadkracht. 
On the picture above you can see my dyeing experiment with glitter sock yarn.
Ze hebben een aantal handgeverfde garens in hun assortiment: Merino Sokkenwol, Algenzijde – veganistische zijde dus – en Melkeiwit garen (ja echt!). Nieuw in hun handgeverfde assortiment is het mooie Yakgaren. Deze garens verven ze zelf. Daarbuiten hebben ze ook nog garens van Vinnis en Moya, die door vrouwen in Afrika worden handgeverfd. 
They have a few yarns they dye themselves, plus handdyed yarns from Vinnis and Moya from Africa.
Prijsjes (voor 100 gram) // Prices (for 100 grams):
Handgeverfd sokkengaren // Handdyed sockyarn: €20
Handgeverfde zeealgenzijde // Handdyed algae silk: €23
Handgeverfd melkeiwitgaren // Handdyed milkfibre yarn: €15,90
Handgeverfd Yakgaren // Handdyed Yak yarn: €22,50
Zoals je ziet zijn de prijsjes nog heel zacht, zeker in vergelijking met Amerikaanse handgeverfde garens, die meestal voor 25 tot 30 euro over de digitale toonbank gaan. 
As you notice, the prices are still very reasonable for handdyed yarns!
Eigen ervaring:
Op de Knit & Knot zag ik hun stand, met al hun prachtige garens. De echte klapper van Draadkracht is natuurlijk de zeealgenzijde, die vind je naar mijn weten nergens anders! Het is wel een ontzettend dunne draad, maar als je daar eenmaal mee kunt werken zijn de mooiste projecten binnen handbereik. Zelf heb ik nog niet met mijn Glittersok garen gebreid, maar hij voelt in ieder geval erg zacht aan, dat wordt een fijn paar sokken! 
Own experience:
The yarns I saw at their stand were all simply gorgeous! The sea algae silk yarn was the stunner of the show, plus I believe you can't get it anywhere else! It's a very thin yarn, but it makes for beautiful projects. I haven't worked with my glitter sockyarn yet, but it feels so soft and smooshy that I'm sure they will make for a perfect pair of socks. 
*Let op mijn blog voor deel 2! – Stay tuned for part 2!*
Support me by sharing with friends!