Alles kleurt hier in de buurt oranje! Dit was zelfs al een paar dagen geleden, nu hangen er overal nog meer vlaggetjes en spandoeken! Bij ons zelf blijft het een beetje sober, we zijn nooit zo'n enthousiaste versierders bij het WK, Koninginnedag of Carnaval.
Everything around me is orange! This picture was taken a few days ago, you can imagine it's only gotten more orange since our 5-1 victory last night! 
En een molen voor extra Hollandse sfeer. Hup Holland hup!
I just love windmills! Don't you?
Toen ik foto's aan het nemen was kwamen de eendjes nieuwsgierig kijken of ik misschien wat lekkers had. Sorry eendjes, volgende keer neem ik wat brood mee!
While I was standing there all snap happy the ducks were curious and came to see if I had any snacks for them. Better luck next time duckies!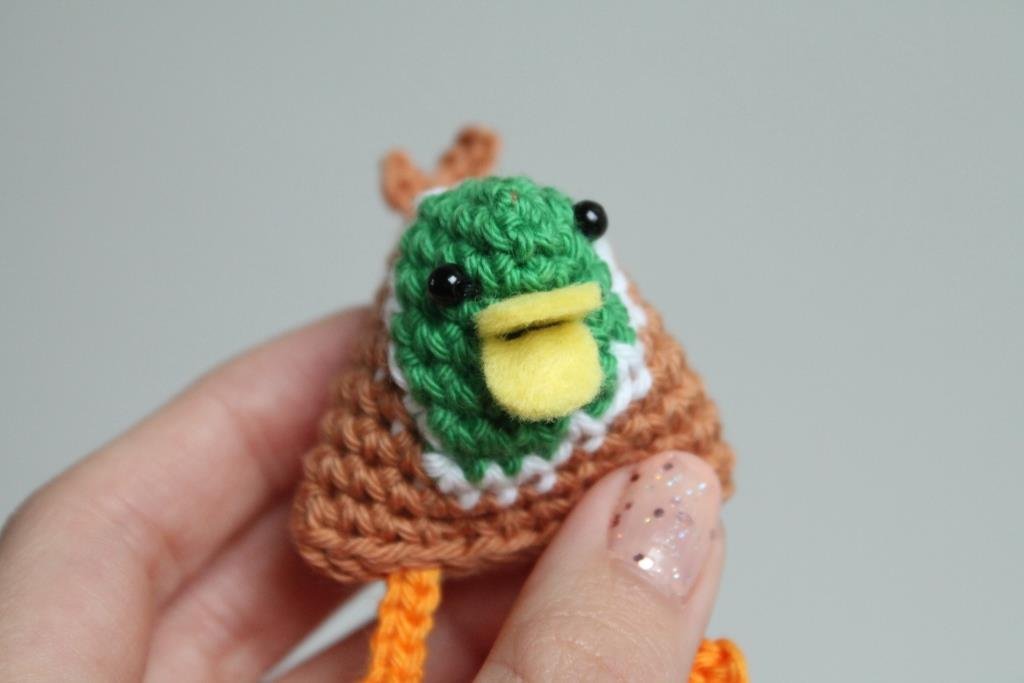 Ik ben ook weer wat eendjes aan het haken.. Dit zijn misschien wel mijn favoriete vogeltjes! Zijn eendjes ook jouw favoriet? Kijk dan even hier.. De eenden hier rondom Leiden maken een heel aanstekelijk lachend geluid, zo grappig om te horen!
I'm crocheting some more ducks as we speak, since they were quite popular last Wednesday at the Handmade Awards! If you'd like to get one yourself, have a gander here. The ducks around here make a really strange laughing sound, lol, they crack me up every time. 
Support me by sharing with friends!