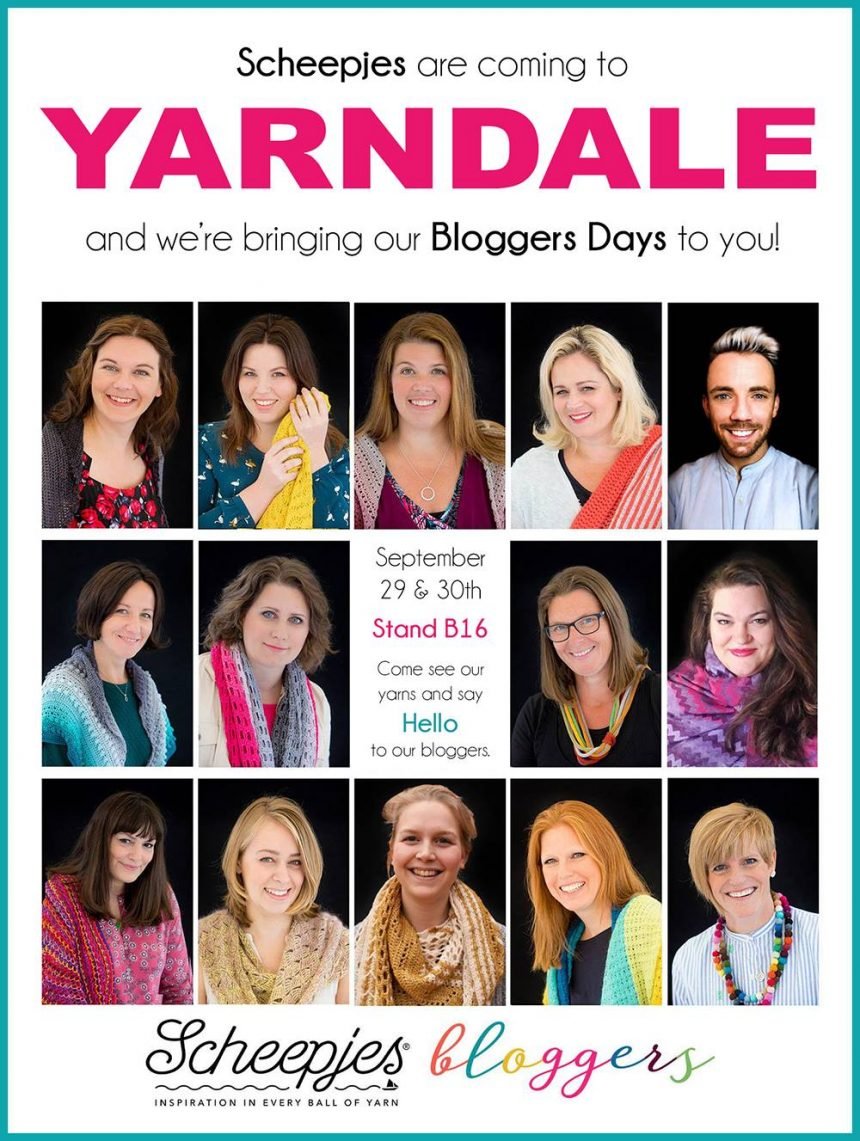 The cat's out of the bag, I'm coming to YARNDALE!!! If you don't know what Yarndale is, you've been missing out! It's one of the biggest craft fairs, held in Skipton (Yorkshire, UK) on September 29th and 30th. Together with my besties from the Scheepjes bloggers group I'll be at Stand B16.
What is Yarndale?
Yarndale is a yearly craft fair in the UK held over 2 days. There will be lots of exhibitions, demonstrations, workshops and of course a marketplace! Over 180 exhibitors have applied to bring their yarny goodies for you to browse.
The town Skipton is very nice to wander about as well as it is very picturesque with its medieval castle, cobbled streets.. The town has an abundant history in textile crafts, even the name of the town is derived from "sheep" (Old English: sceap) and "town" (Old English: tun), so basically it's Sheeptown, so cute! The logo for Yarndale is a sheep too, although they have different artwork for it every year.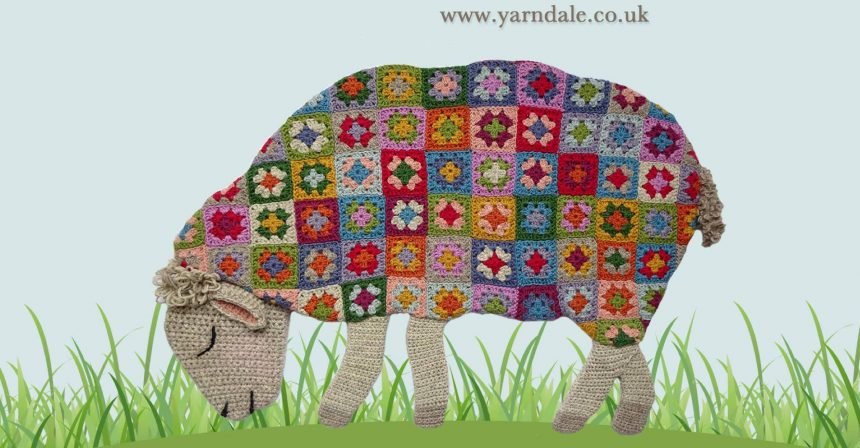 Who will be there?
As Yarndale is one of the biggest craft fairs out there, there are A LOT of exhibitors! You're sure to find something you like (yarn, obviously!!). To see the full list of exhibitors, please visit this page. Personally I'm really excited to visit Spin City UK! But of course the highlight of your trip would be to visit us lovely ladies + gentleman, right? 😉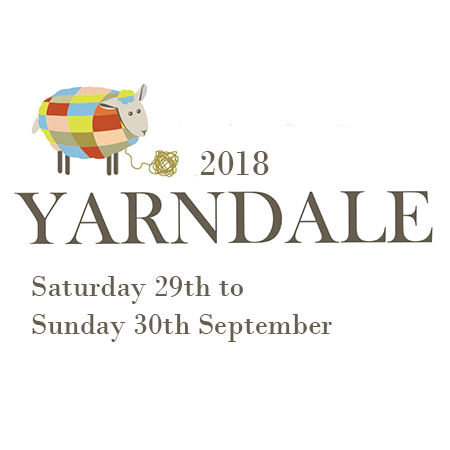 Workshops
You can take a variety of fun workshops at Yarndale, however spots are selling out fast! Take a look at their workshop page to see which are still available.
I'm really looking forward to visiting Yarndale and meeting so many inspirational people! Will I see you there?
Support me by sharing with friends!