Mijn eerste keer in een Nederlandse supermarkt sinds ik terug ben, en ik zie meteen een nieuw tijdschrift! Burda Breien?? Ik wist helemaal niet dat zij een breitijdschrift hadden! Het zag er allemaal leuk uit van binnen, dus hup! In het mandje. Thuis meteen doorgebladerd..
A few days ago in the supermarket I spotted a new knitting magazine: Burda Knitting! To my knowledge they only made sewing magazines, so I was very curious. In the shopping cart it went 😉 

En wat staan er leuke dingen in! Ook veel meer up-to-date dan andere breitijdschriften, vind ik. Deze V-trui lijkt me bijvoorbeeld heel leuk om te maken.
And oh my, so many nice designs! I would love to have this V-sweater in my closet..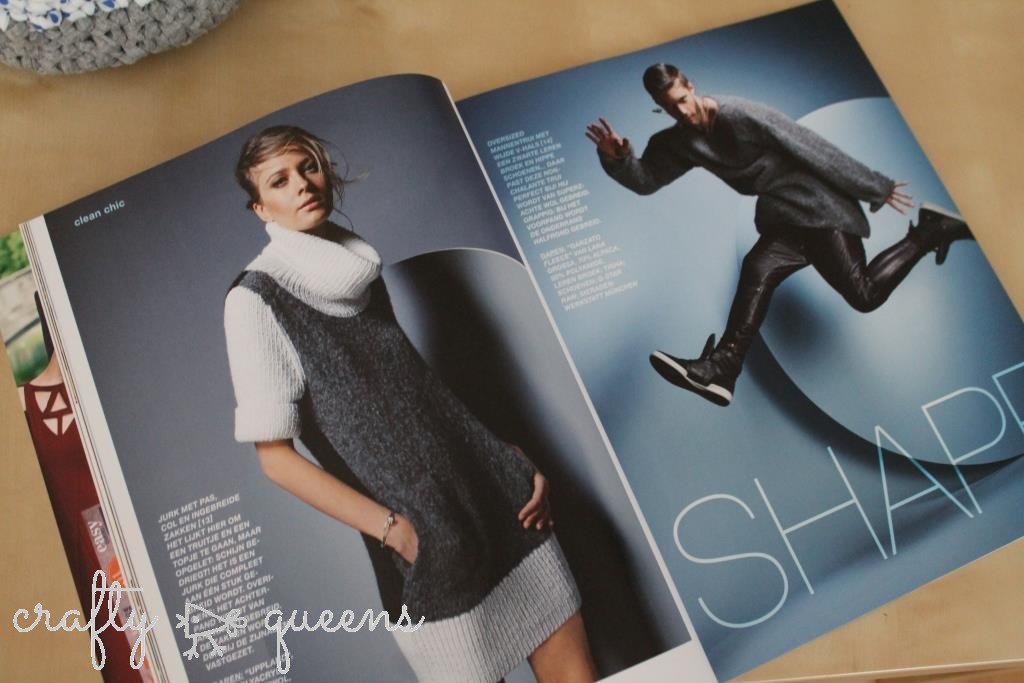 Deze jurk lijkt alsof hij uit meerdere delen bestaat, maar het zit allemaal aan elkaar vast. Misschien iets té strak en simplistisch voor mij, maar ik vind hem toch erg mooi.
This dress is not quite my style, but I think it's very stylish nonetheless. 
En dit vest! Oh, ik ben helemaal verliefd erop! Alleen wat oppassen dat je niet een te stugge wol kiest denk ik..
I absolutely adore this massive cardigan, don't you just want to snuggle in it? 

Ik hield altijd al van kabels, en die zijn volop aanwezig in dit warme vest!
I've always loved cables, so I'm really liking this cardigan too! 
ps: Hoewel de foto's in deze blogpost van mij zijn, zijn de foto's in het tijdschrift dat natuurlijk niet. Ik wilde het alleen even duidelijk zeggen omdat ik niet precies weet hoe de regeling met watermerk plaatsen dan is.. Weet iemand dat toevallig?
Support me by sharing with friends!