Tijd om jullie te laten zien wat voor goodies ik heb meegenomen uit Londen! Als eerste deze mooie Twin Peaks broche, ik vind hem zo leuk! Twin Peaks is een van mijn favoriete series, als je hem nog niet gezien hebt: zeker een aanrader! Kate heeft een paar van de legendarische quotes gebruikt om in haar broches te verwerken, heel cool! Ze maakt ook broches geïnspireerd op Game of Thrones, Parks and Recreation en Breaking Bad! Zeker even kijken in haar Etsy winkeltje dus.
Time to show you some of the goodies I brought home with me from the fabulous London! First up is this gorgeous Twin Peaks themed brooch from Kate Rowland, who also was a Mollie Makes Handmade Awards finalist. I love everything remotely connected to Twin Peaks, so I was delighted to meet Kate and see her products! She also makes brooches with Breaking Bad and Parks And Recreation themes, so be sure to check out her Etsy store! 
Op zo'n momenten zou ik ook wel willen dat ik koffie lust! Maar voor het moment blijft het bij thee 😉
At moments like this I wish I would like coffee too! But for now I'll stick to tea 😉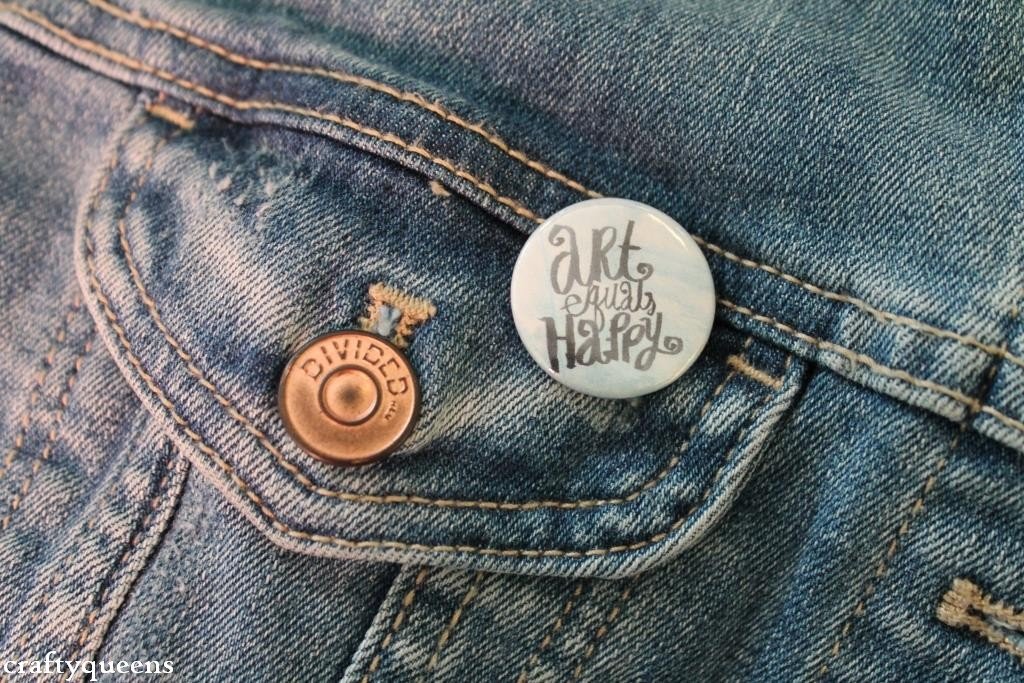 In mijn bericht van afgelopen woensdag kwam het mooie garen van Kim al even voorbij, dat wilde ik jullie in deze lijst ook niet onthouden! Ze deelde ook buttons uit met het logo, zo'n leuk idee!
I already showed you some pics of Kim's yarn last wednesday, but it's so pretty I wanted to show you again!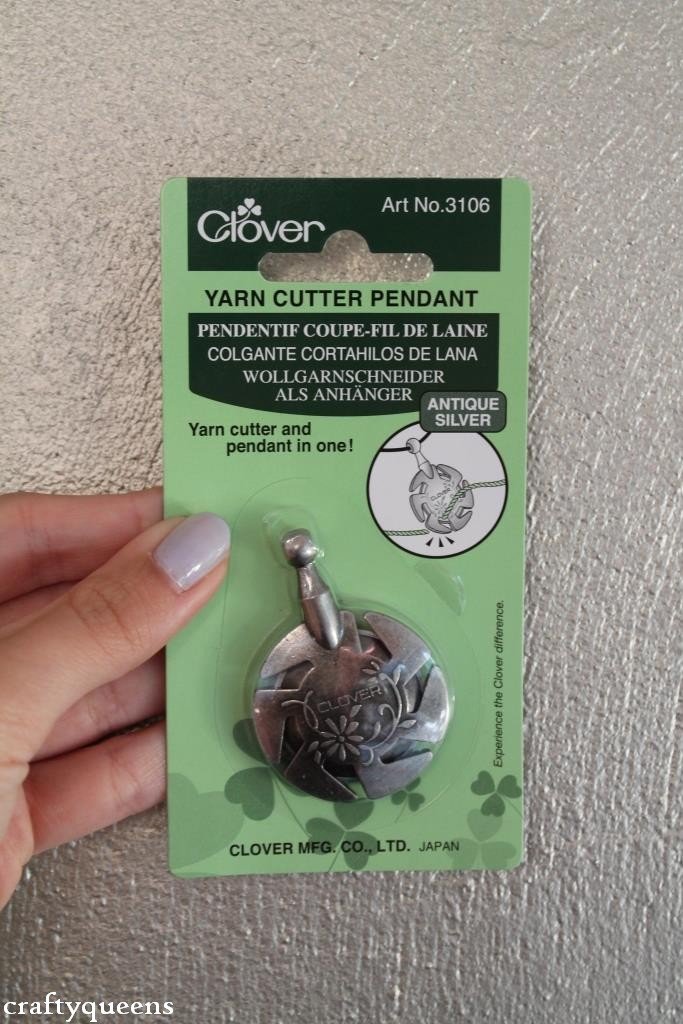 Erm… en wat is dit dan? Ja mensen, een yarn cutter! Ik zweer het, het hoort niet aan je cowboylaars. Je kunt het gebruiken om letterlijk je garen mee door te snijden! Erg handig want geen gaten meer in je tas door een prikkende schaar, en je mag er ook mee door de douane op het vliegveld! Ik was dus heel blij toen ik deze tegenkwam in een Londens wolwinkeltje.
Err.. what's this? A yarn cutter, ladies and gentlemen! I don't know if it's more known abroad, but I have never seen one in Dutch yarnshops. This handy little thing literally cuts your yarn, and although for some cases you still want actual scissors, these things are pretty neat! No more holes in  your bag because of scissors poking out of their cases, and it is accepted on planes, woohoo! You can imagine my excitement when I finally spotted one in a yarn shop in London. 
Jeej, en ook een souvenirtje van Loop! Ik was heel benieuwd naar deze wolwinkel, en het heeft mijn verwachtingen overtroffen! Wat een mooi en groot assortiment, en ook nog eens zo'n behulpzame dames die er werken. Ik zou er wel willen wonen, zo leuk was het daar!
A souvenir from Loop, yay! I am in love with this yarn shop, they have such a big range of yarns and they're all equally gorgeous! The staff is really friendly and helpful as well, I hope to be going back someday! (with a slightly more forgiving wallet I hope, haha)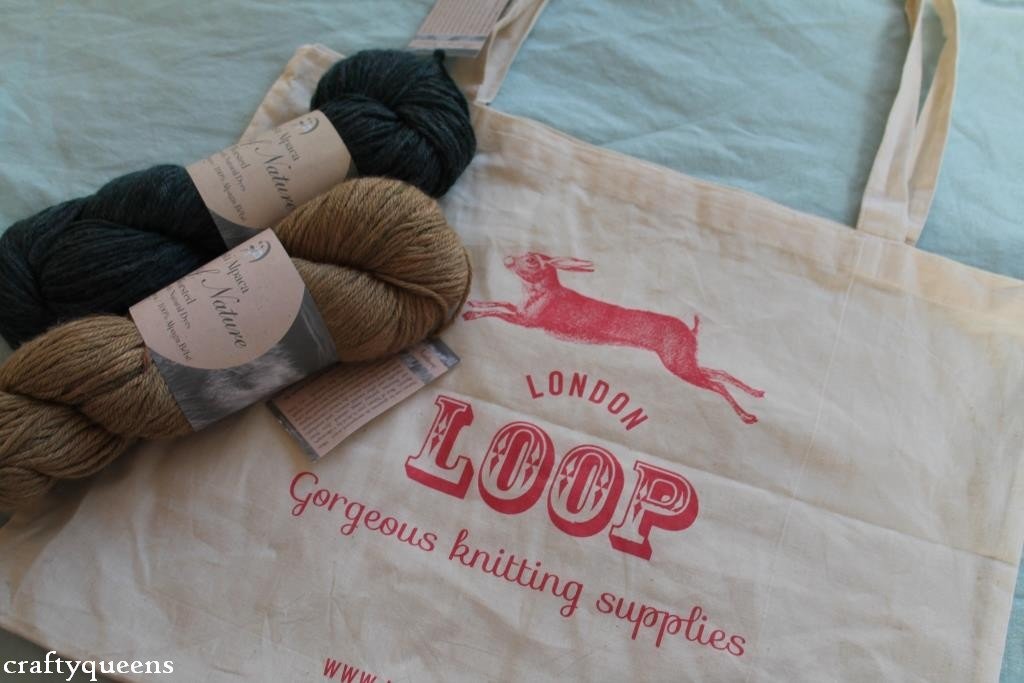 Zelf koos ik voor deze prachtexemplaren, ze zijn zo zacht! Mijn eerste baby alpaca.. Sowieso mijn eerste alpaca garen volgens mij. Ik denk dat ik er een gestreepte shawl mee ga maken, maar ik ben nog niet uit over het patroon! Ik heb ongeveer 400 meter in totaal, weet een van jullie misschien iets leuks hiermee? Het is een garen voor ongeveer naald 4.5. Oeh, en wat vinden jullie trouwens van de stoffen tas van Loop? Die kon ik natuurlijk niet laten liggen!
Dit waren mijn goodies uit Londen! Zit er iets bij wat jullie zelf ook niet hadden kunnen laten liggen?
I chose these two lovely skeins, they are so soft! My first baby alpaca.. Or even my first alpaca yarns I think! I'm thinking of making a striped shawl with these, but I haven't decided on a pattern yet. Do you have any suggestions? I've got about 400 meters, and it's suitable for about 4,5mm needles. Ooh, and did you see the fabric shopper bag I got? I just couldn't leave it there!
These were my goodies from London! What would be on your wish list for shopping in London? Let me know!
Support me by sharing with friends!