Pet Bed pattern almost ready
The pet bed crochet pattern is almost ready for World Animal Day next week, when I will publish it here on my blog for free! It's crocheted with Scheepjes Furry Tales (3 balls of Tinkerbell 983), and Stone Washed XL (5 balls of Forsterite 866).
Het huisdierkussen patroon is bijna af! Volgende week op dierendag komt deze gratis op mijn blog te staan. Ik heb hem gehaakt met 3 bollen Scheepjes Furry Tales (983 Tinkerbell), en 5 bollen Scheepjes Stone Washed XL (866 Forsterite). 
My cat Momo was really impatient and already claimed the bed before it was done, haha.
Onze poes Momo was ongeduldig, en ging er al op liggen voordat het aan was, haha.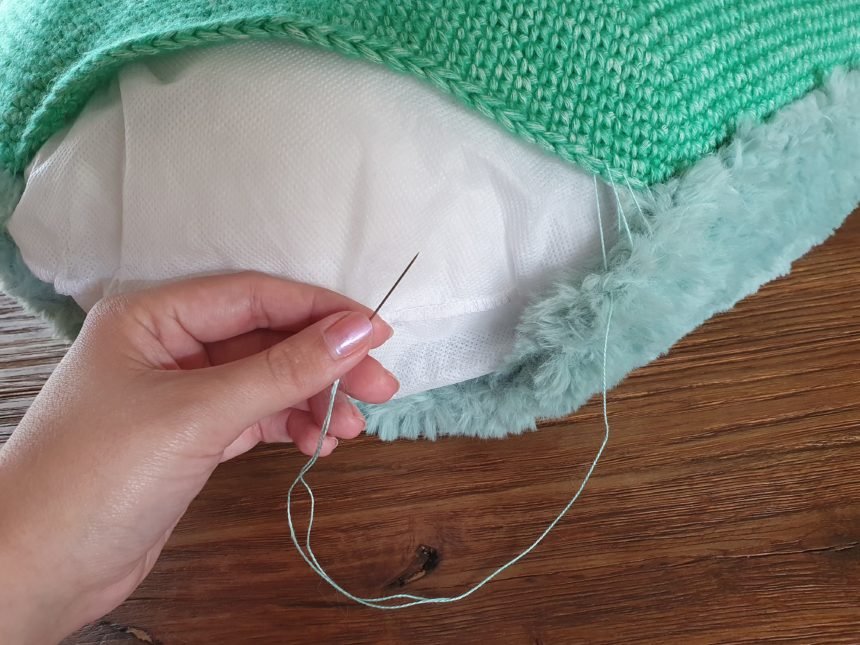 I'm sewing up the two circles with some thin thread. The cushion cover is not removable, but it can be washed in its entirety in the washing machine.
De cirkels naai ik samen met dunne draad. De hoes kun je er dus niet afnemen, maar het kussen is wel in zijn geheel wasbaar. 
After sewing them up, I took a scrap of the Stone Washed XL and sewed a "dimple" in the center of the cushion yo create a little nest. Momo seems to really like it! She's always kneading the fluffy fabric.
Pattern coming next week, October 4th!
Nadat ik de twee cirkels helemaal samen had genaaid, nam ik nog een restje Stone Washed XL en naaide ik een kuiltje midden in het kussen. Nu heeft Momo echt een nestje om in te liggen, en ze lijkt het heel fijn te vinden! Ze masseert vaak de fluffy kant met haar pootjes, een teken dat ze de stof heel fijn vindt.
Het patroon komt volgende week, op 4 oktober!
Support me by sharing with friends!