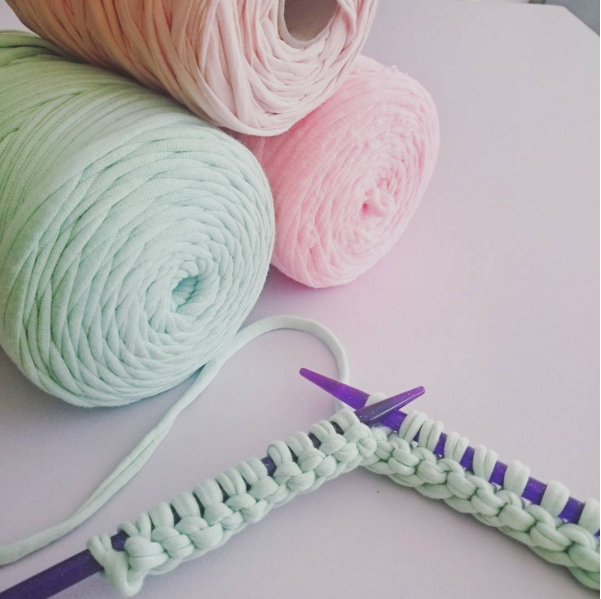 Gisteren was het de eerste dag van de lente, joepie! Het begon al goed met een heerlijk paasontbijt van mijn werk 🙂 Vandaag helaas weer wat guurder weer, maar dat mag de pret niet drukken. Lente betekent bij mij altijd: PASTEL! Pastelkleuren mogen dan misschien wel het hele jaar door mijn favoriete kleuren zijn, maar in de lente zet ik ze extra in het zonnetje.
Daarom kon ik ook niet wachten om een nieuw projectje te beginnen! Ik heb een tijdje geleden kiloklossen van Hoooked gekregen, en nog niet besloten wat ik ermee ging maken. Tot nu! Ik merkte dat ik wel onderzetters had voor pannen, maar nog niet voor een ovenschaal als ik bijvoorbeeld lasagne maak. Gloeilamp-momentje: ik ga een onderzetter maken voor een ovenschaal!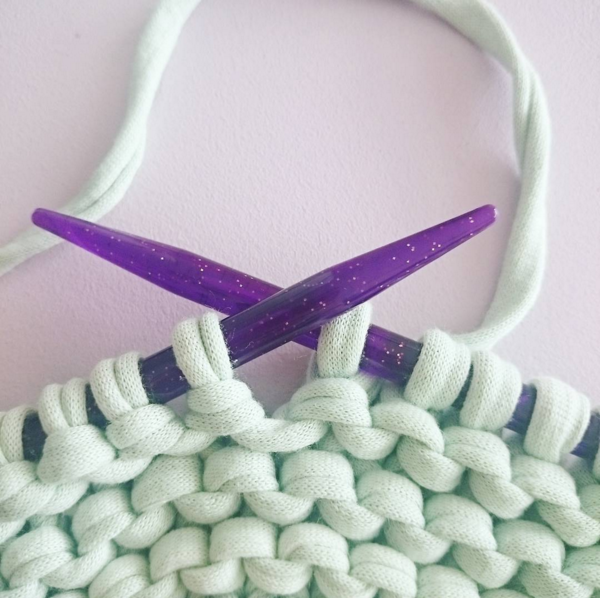 Toen zat ik nog even in dubio of ik zou gaan haken of breien. Ik heb tot nu toe namelijk altijd gehaakt met textielgaren, maar het leek me ook wel leuk om er eens mee te breien. Om eerlijk te zijn wilde ik ook mijn paarse glitterbreinaalden weer eens gebruiken, hihi!
Ik hoop het af te hebben voor Pasen, dan kan ik er mijn ovengebakken appelflapjes op presenteren 🙂
Gaan jullie ook nog iets leuks maken voor Pasen? Vertel het me in de reacties!
Support me by sharing with friends!