Deze week heb ik weer een paar vierkantjes gehaakt! Ik vond Granny Square Day vorig weekend zo leuk dat ik meteen geïnspireerd werd weer een paar vierkantjes af te maken. Nog steeds vind ik het lastig kleuren kiezen, maar onderhand heb ik wel een paar vaste combinaties gevonden die ik erg mooi vind, zoals de linker op de foto hierboven.
Yay, I've crocheted a few more squares this week! I was so inspired by Granny Square Day last weekend I just had to hook up some more squares! I still think choosing the colours is hard, but I found some combinations I like, which I can mix up and reverse. I really like the left one in the top picture! 
Ik heb besloten ze direct aan elkaar te haken om het werkje achteraf te voorkomen. Bovendien voegt het achteraf samen haken weer een paar millimeter toe aan een vierkantje, terwijl ze zo zonder randje ertussen perfect passen in de raampjes van mijn kledingkast. Zie hier hoe de kast er ook alweer uitzag.
Trouwens, de techniek die ik gebruik voor het aan elkaar haken heeft Atty (van de blog Atty's) mij geleerd, vind haar tutorial hier. Ze gebruikt de techniek bij een aantal van haar projecten, stuk voor stuk prachtig! Ga dus zeker even rondneuzen.
I decided to join the squares as I go, and crochet them together in the last round. Crocheting them together at the end seems like so much more work to me, plus that would add another few millimeters to each square, which would make them a tad too big for their purpose. I am going to use them to decorate small windows in my wardrobe closet! Click here for a memory refresher on how the closet looks.
By the way, the joining technique I used is one that I learned from Atty (from the blog Atty's), find her tutorial here. She uses it in a number of projects, all with fantastic results. Be sure to check them out!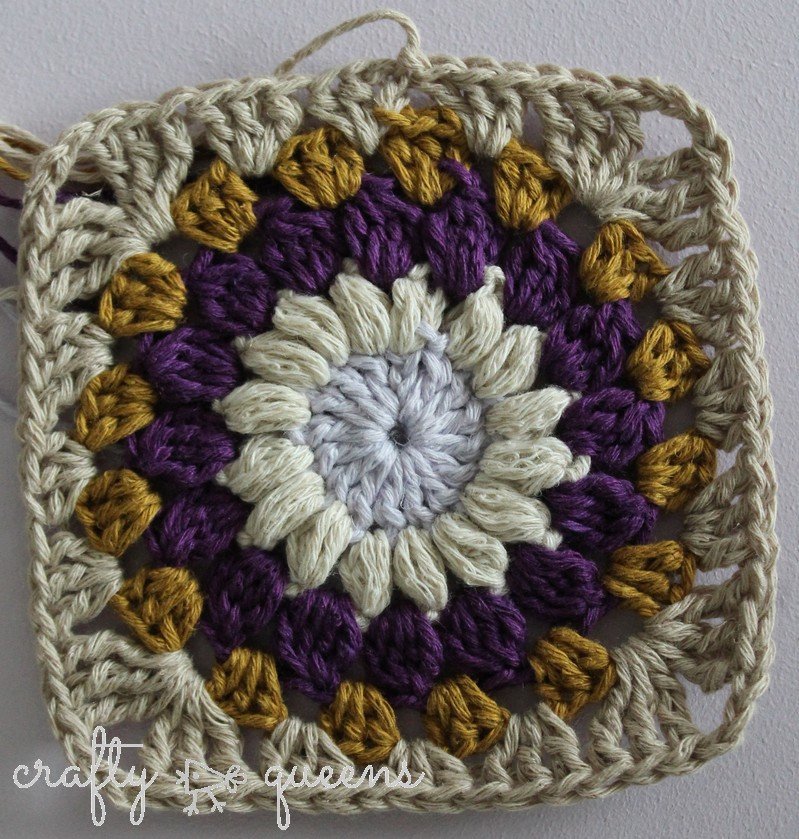 Nog steeds een hele weg te gaan voordat ik genoeg vierkantjes heb, maar ik kom er wel! Wat spoken jullie uit dit weekend? Fijne dag!
I still have a long way to go before I reach the number of squares I need, but I'll make it! What are you up to this weekend? Have a great one! 
Support me by sharing with friends!