Lace – Kantbreien voor Beginners
[NL] "Lace" is het nieuwste boek van Alexa Boonstra, en haar eerste breiboek! Het boek bevat tien prachtige kantbreipatronen die geschikt zijn voor beginners. Op de kaft zie je de mooie Roxette Sweater, en alle andere patronen kun je hier inzien op Ravelry. Het boek is onder andere te koop op de website van Amilishly.
[EN] "Lace" is Alexa Boonstra's newest book, and her first knitting pattern book! For now it's only in Dutch, but I do believe there are plans to translate it into English. You can view all of the patterns here on Ravelry.
Boekfeestje
Lace werd uitgebracht door uitgeverij Livres de Louise, en vorige week mocht ik op het boeklanceerfeestje zijn! Het was niet alleen super gezellig en leuk, maar ook nog eens in de mooie wolwinkel Cross & Woods in Den Haag. Een topavond! Bekijk de video hierboven voor mijn verslag ervan.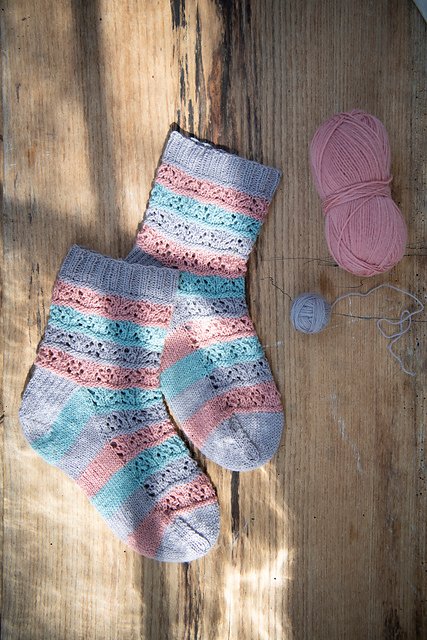 Knit-a-Long voor de Cooper Socks
Om de lancering van het boek te vieren organiseert Alexa een Knit-a-Long voor de Cooper sokken! Deze mooie sokken brei je van het boord omlaag, en je gebruikt drie kleurtjes voor leuke kantpatroontjes. Wil je ook meedoen? Bestel jouw exemplaar dan snel via Amilishly!
Support me by sharing with friends!