Exciting news! I've opened a Designer Shop at Deramores, a yarn webshop based in the UK. You can now get crochet kits for some of my designs, how cool is that? You can choose whether you just want the pattern, or if you want the pattern + yarn!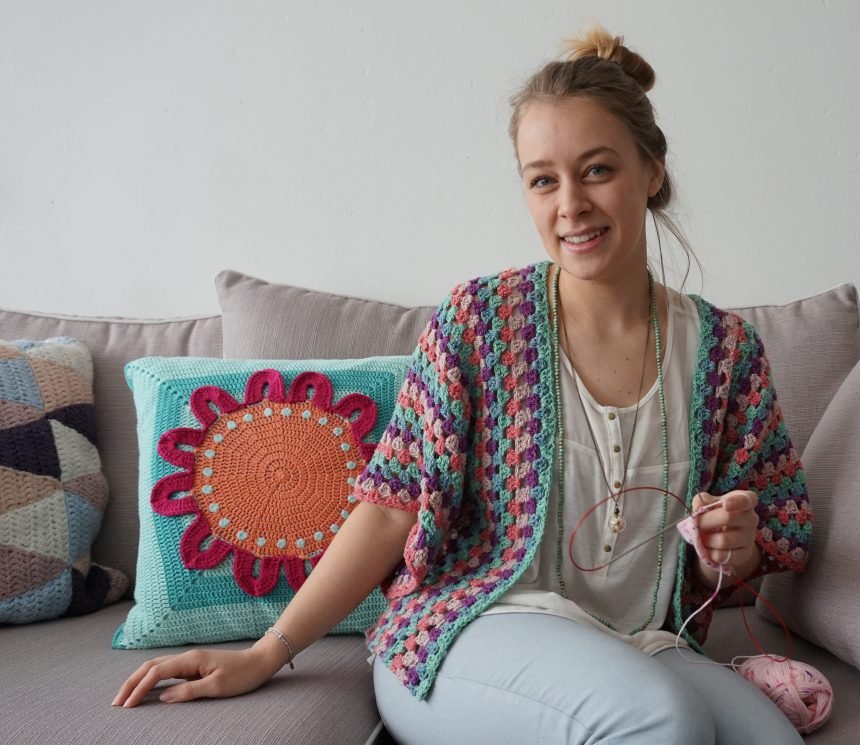 What is a Deramores Designer Shop?
Basically it's an in-store shop, meaning it's on Deramores' platform, so you can easily combine your Deramores purchases with the New Leaf Designs store purchase!
Which designs are available?
As of now, you can find my Breezeblocks Shawl (pictured above), Freezeblocks Shawl, Rabbithole Cardigan (2nd photo in this post) and the Cables Scarf from my Designer Shop.
Can I support you as a designer by shopping via Deramores?
Yes! It's very much appreciated if you purchase anything from my Designer Shop. Deramores rewards me with a small percentage of your order, which helps to keep my business running. Plus, if you choose to shop there via the affiliate links provided in this blogpost, I will be rewarded even if you choose to shop from the regular Deramores product range.
Alright, you've convinced me! Where do I go to?
Thank you so much for considering to purchase something from my Designer Shop, it really helps a lot! You can find all of the items right here.
Did you know…
..that most of the other Scheepjes bloggers also have Deramores Designer Shops? Please give them a visit as well, you're sure to find something you like!





Support me by sharing with friends!