I'm writing to you from the tropical island Hainan at the moment, and oh.my.gosh this place is gorgeous! We took quite a detour from our original planning (Hainan wasn't on the list), but I'm so glad we did! I don't know if you've heard, but October 1st is a major holiday in China, and all of the sleeper train tickets from Guilin to Guangzhou were sold out. A friend of us recommended we go to Hainan instead, and fly to Hong Kong from there. Luckily we were still able to get tickets and book a hostel here in Sanya (capital of Hainan). I'm not really a spontaneous person, so I was getting freaked out when we had to change our original planning, but it all worked out really well.
The beaches here are beautiful, the weather's nice every day and the fruit is simply amazing! I definitely want to come back here some day! We're calling our time here the holiday of our holiday. Sightseeing and climbing mountains every day is more exhausting than you'd think! Now we can really relax 🙂 After a year of stressing out because of my thesis and other things, I feel like I really needed this.
Tomorrow we're flying to Hong Kong already, and you might have heard what's going on there at the moment. Student protests everywhere because of the election system.. I'm a bit scared to go but friends of us who live in Hong Kong assured us that it will be fine. I hope so! Instagram is being blocked in China because of the whole thing, so until I reach Hong Kong I won't be able to update.. boohoo!
Okay, time for happy thoughts! I know I haven't updated in a while, so I'll show you some pics I made recently. More soon 😉
On the bamboo raft from Guilin to Yangshuo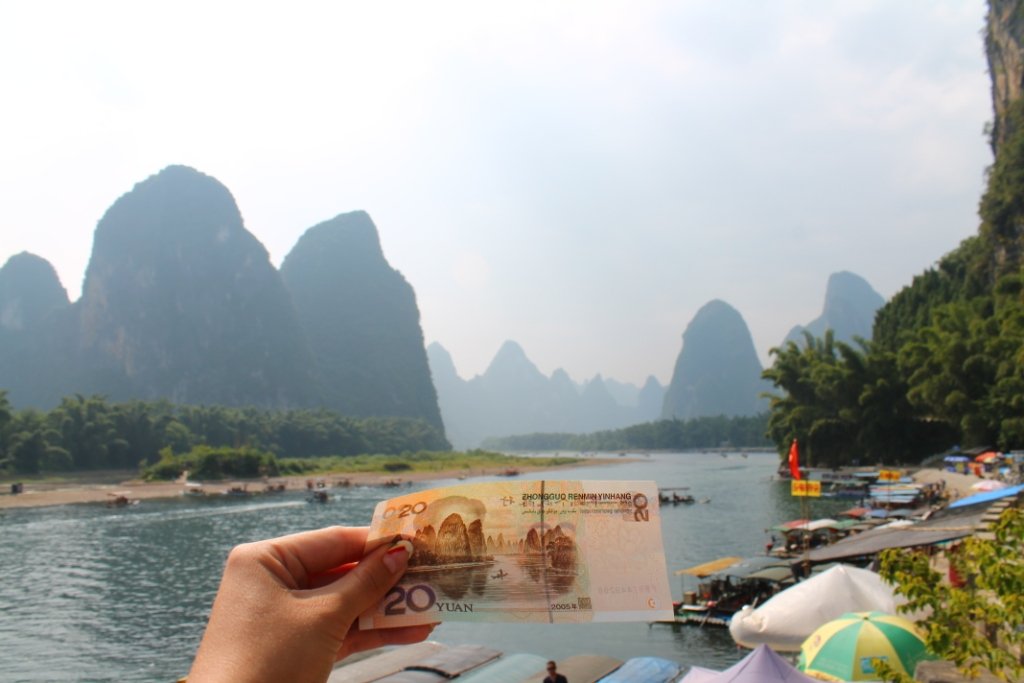 I saw the mountains on the back of the 20 RMB note!

Chili peppers. Lots and lots of em.
The Longji Rice Terraces were breathtaking!!
In Beihai (city near the coast) they had pineapple beer! Not sure if it really contained alcohol, but it tasted good!
Travelling from Beihai to Haikou (city on Hainan island) by boat! We departed at 6 in the evening, and arrived the following morning. We saw the sunset over the sea, so beautiful!
Support me by sharing with friends!