Finally I have access to fast internet again, so I can give my dear readers an update! At the moment I'm writing to you from the Wah-Han hostel in Guiyang, Guizhou province. So many things to see here and so little time.. It's really hard making decisions sometimes. Today I want to share some snippets of Yunnan, the province we just left. We visited Lijiang, Dali and Kunming, all of which were completely different experiences! Out of the three, we most liked Dali, since the atmosphere was really nice and the city wasn't that big.
First up is Lijiang, where we stayed in the Old Town, which was pretty much a walhalla if you're into touristy things and souvenir-buying. We didn't like it that much and were desperate to get out of the town. Unfortunately it was very rainy, otherwise we would have done the Tiger Leaping Gorge hiking trip. I hope we can come back for this some time!
After leaving Lijiang, we were disappointed to find out that our hostel in Dali was also located in the 'old town'.. Luckily, this one had a completely different atmosphere from the Lijiang Old Town. Still, a lot of souvenirs, but for much more reasonable prices, and the town was much smaller, quieter and easier to get out of. The street food was so good, especially the erkuai and squid kebabs!
If you are ever around Erhai Lake, be sure to taste some Ersi, which are really tasty noodles!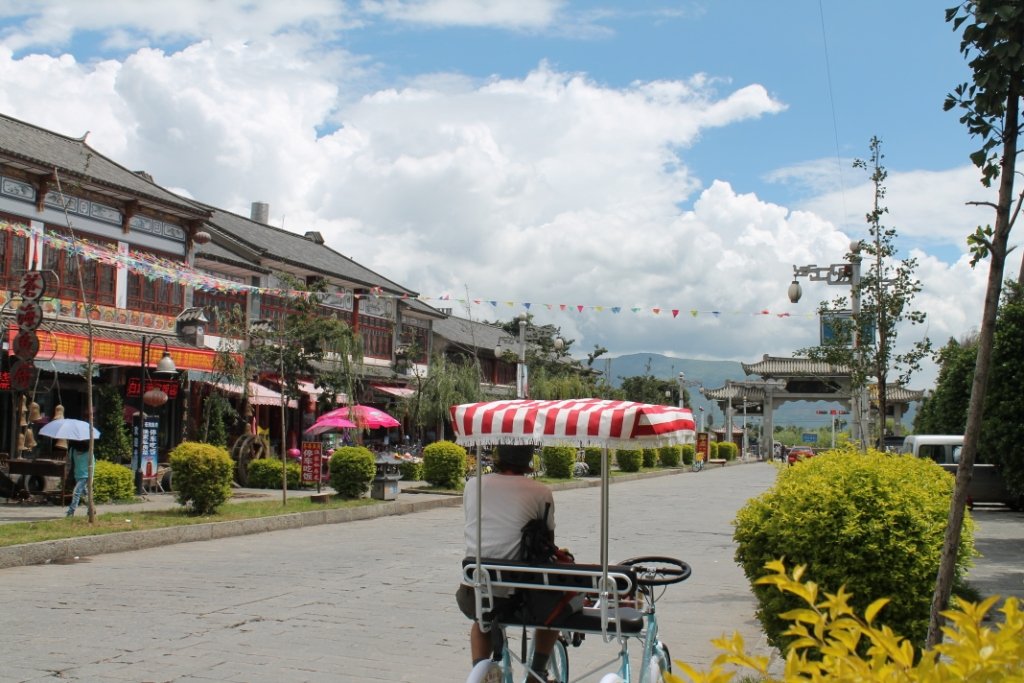 We rented this adorable twin bike to visit Erhai Lake, we had so much fun! The weather was just perfect and the lake and rice fields were amazing. We loved it so much we rented another bike to go around the lake the other way on the next day. 
Yep.. I loved our trip to the lake. Too bad we didn't pack our swimming suits!
Some felt coasters being sold at night, there were so many things I wanted to buy but could not take with me..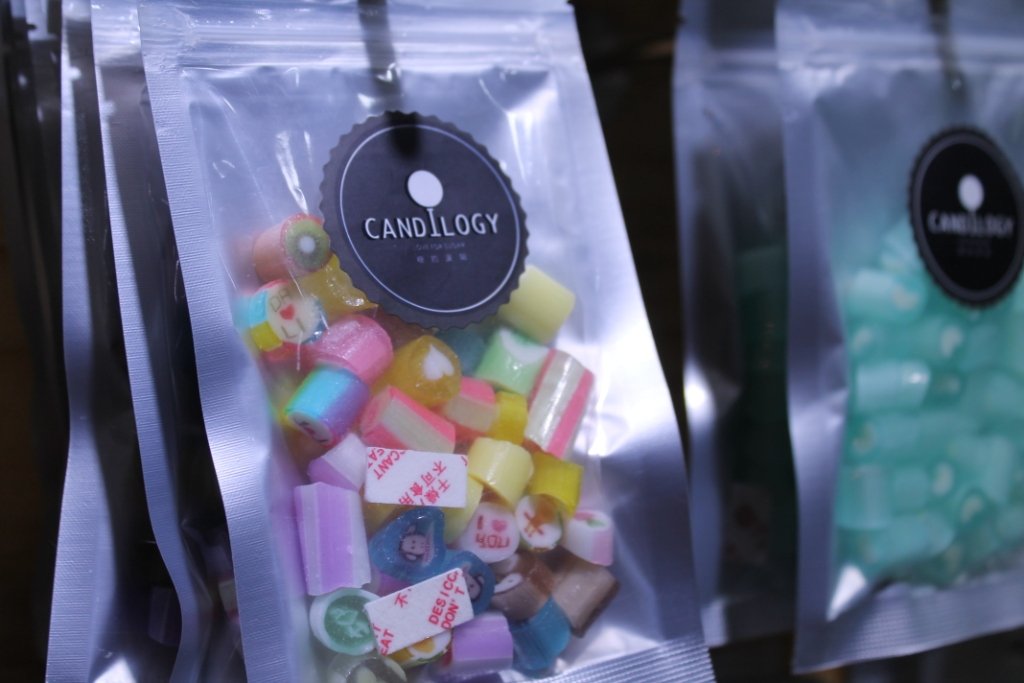 Handmade candy! The 'cooks' were rolling the candy by hand, really cool to see!
Dali is really a place I would love to go back to. We stayed at Rainbow's Nest, I really recommend this hostel! The rooms are more like apartments, we even had a fridge! (=yoghurt for breakfast!)
Our last stop in Yunnan province was the capital, Kunming. A really large city compared to Dali and Lijiang! The weather was really nice, but we missed the food stalls at night. After 9pm it was very difficult to get actual food, we were almost forced to eat at a fastfood restaurant because all of the Chinese restaurants closed early.
I found this knitted tomato in Green Lake Park (cuihu gongyuan). Again, made with very plastic-like thread. 
A Chinese lady was selling her crocheted potted plants on the streets, so cute! Only 15 kuai (1 euro) each, so I couldn't resist! I think I was even supposed to haggle but couldn't bring myself to it, it was so well-made!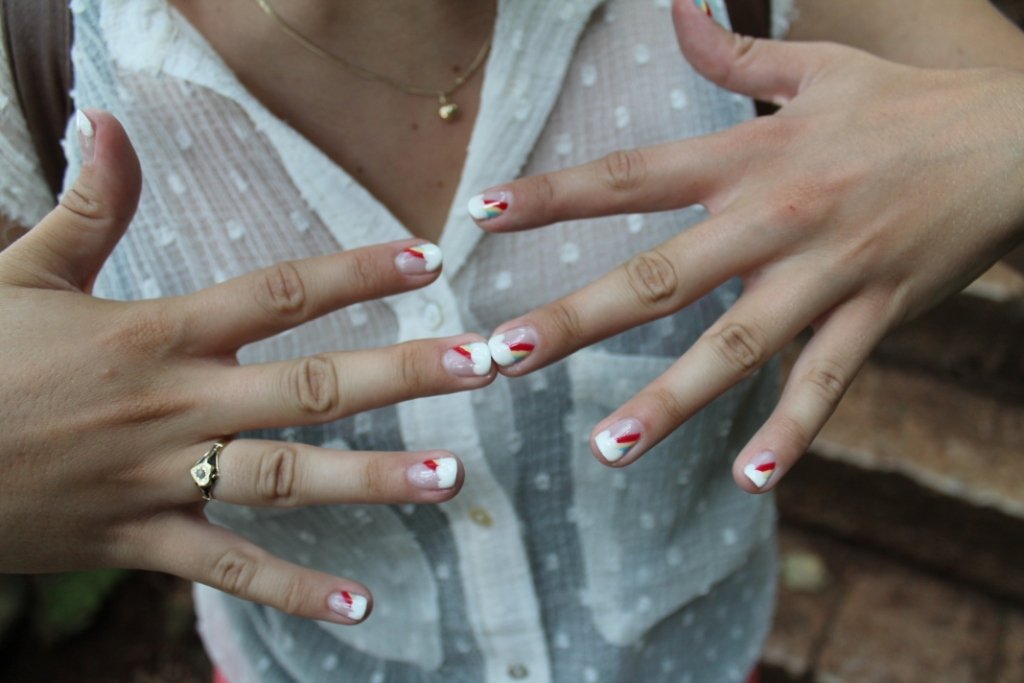 Got my nails done with tiny rainbows on it!
Support me by sharing with friends!