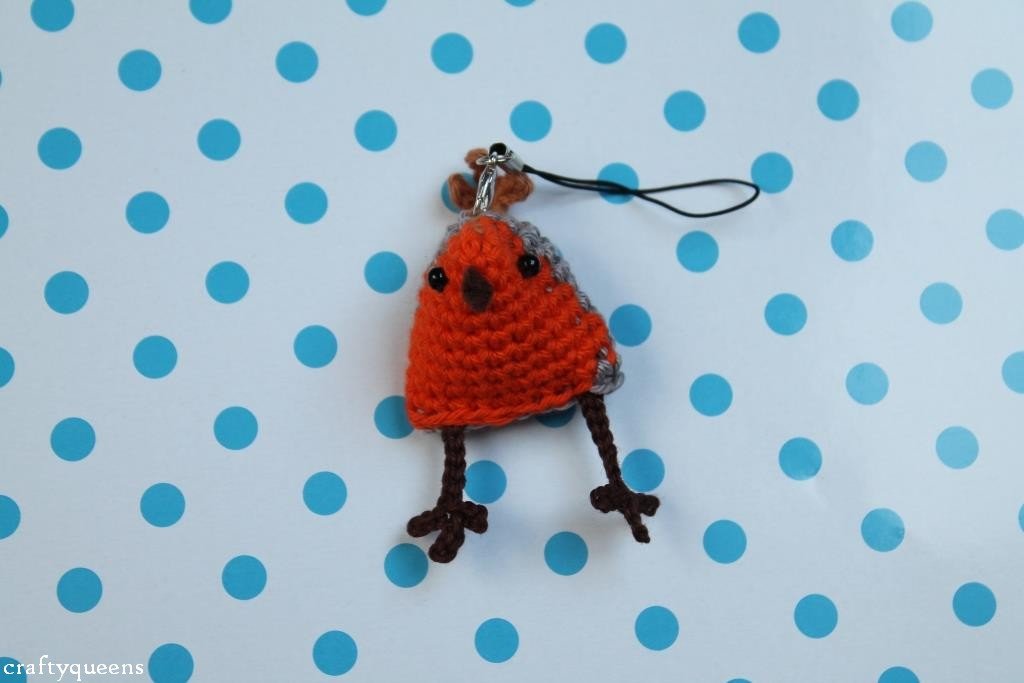 Dit weekend heb ik eens een ander vogeltje gemaakt dan een uil of kip, namelijk een roodborstje! En er staan nog veel meer vogelsoorten op de planning.. Het is wel een heel gepriegel met het wisselen van kleuren, maar ik vind dat het resultaat er zeker mag zijn! Mijn vriend Tim had me op dit leuke idee gebracht. Hij studeert  Diermanagement in Leeuwarden, en zei dat veel van zijn studiegenoten wel een gehaakt pimpelmeesje willen hebben! Eerder maakte ik al een roerdomp, een soort bruine reiger die *hoemp* zegt (geen grapje!). Binnenkort dus meer gevederde vriendjes!

Dit schattige borduursetje kreeg ik cadeau van de ouders van mijn vriend, die een weekje naar Schotland waren geweest. Een van hun dochters deed daar mee aan een kunstexpositie, waar ze een enorm beeld voor had gemaakt! Ik hoorde dat het beeld misschien naar een andere kunstcollectie in Los Angeles gaat (!), ik ben benieuwd hoe dat afloopt!
Het schiet al op met mijn geborduurde boekenlegger, gisteren heb ik er een hele treinreis aan gewerkt, en thuis nog een paar uurtjes. Het helpt me even niet te denken aan de stress die bij het komende schooljaar hoort. Morgen begin ik, en ik heb nu al 2 opdrachten en 6 hoofdstukken die ik moet lezen! Ach, maar het is ook wel weer fijn om iets te doen na die lange vakantie (even kijken of ik dat volgende week nog steeds vind..).
Support me by sharing with friends!